OmniVision claims world's first 1/3-inch, 8-megapixel CMOS image sensor
Photo: Company
Wednesday 24 September 2008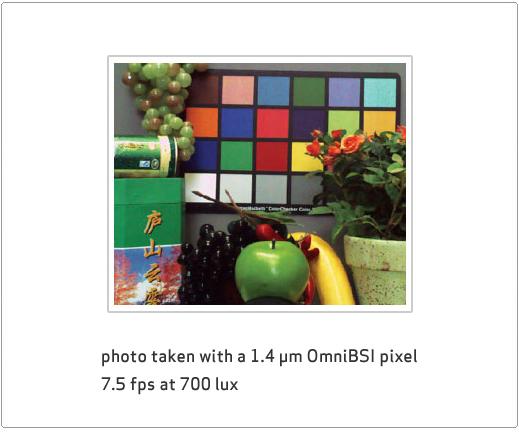 The new OV8810 is the company's first CameraChip product to use its recently launched 1.4 micron OmniBSI backside illumination technology.
Backside illumination essentially inverts the sensor to collect light from the backside, which offers the most direct path for light to strike the pixel.
The 1/3-inch OV8810 fits into an 8.5x8.5x7mm camera module and can output data in full 8 megapixel resolution at 10 frames per second. It captures 720p HD video at 60fps, or 1080p at 30fps.
Volume production target is 1Q09