209 news items tagged Taipei
Gogoro has sold nearly 1,000 electric scooters in Taiwan in December, the highest monthly record since it was founded, and the company is now planning to add another 21 battery exchange...

High Tech Computer (HTC) has announced it will cooperate with Syntrend, an IT mall in Taipei, to establish an experience center for consumers to test its virtual reality product HTC...

Sony has opened a store in the Breeze Center shopping mall in Taipei, Taiwan, and will mainly demonstrate its mid-range and high-end products including Bravia TVs, tablets, smartphones,...

The Taipei International Electronics Show (TAITRONIC) 2015, an annual exhibition of electronic components, is taking place during October 6-9, with nearly 600 exhibitors setting up...

Following the acquisition of IBM's x86 server business, Lenovo is planning to merge its two server brands into one and use the unified brand to release products in 2017. Lenovo is...

Digital Taipei 2015, an annual digital content exhibition and conference organized by the government-sponsored Information Industry Institute, is taking place during September 8-9,...

Acer has achieved better-than-expected results during the Taiwan Computer Application Show (TCAS) 2015 in Taipei, recording a sales growth of 40% compared to 2014. The results may...

HTC will showcase its forthcoming virtual reality device, the HTC Vive, at Taipei Game Developer Forum (TGDF) to be held from July 23-24, according to the forum organizers. The forum...

Good Way Technology, a global leading USB peripherals and docking solution provider, today announces the DU21050 Windows tablet docking station at COMPUTEX Taipei, the Asia's largest...

Digital signage solution developer, CAYIN Technology, today announced its participation in COMPUTEX TAIPEI 2015, the largest ICT exhibition in Asia, taking place in TWTC Nangang Exhibition...

Clientron Corp., a world-leading supplier of Thin Client, POS and embedded systems, introduces its latest product innovations including Thin Client, Zero Client and POS solutions...

Longsys will participate Computex 2015 with the theme "Everything for Memory" from June 2 to 6. Its booth will feature three product series -- "Mobile Storage, Wireless...

IBASE Technology Inc., a world-leading manufacturer of industrial motherboards and embedded systems, has won in the Best Choice Award with its SI-60E super-high 8K video wall player...

Taiwan leading IPC company Flytech Technology (6206TW) will attend 2015 Computex Taipei, during which it will launch new PTS (Payment Terminal Solution), Mobile POS, and industrial...

Domestic digital television (DTV) modulator chip manufacturer Vision Advance Technology Inc. (VATek) is going to display their whole series digital modulator chips. In addition to...

HOLUX, an innovative developer and manufacturer of GPS applications, will launch its latest GPS series products - including a wearable smartwatch with heart-rate and fatigue detection,...

Clientron Corp., a world-leading supplier of Thin Client, POS and embedded systems, will proudly showcase and also demonstrate its latest product innovations including Thin Client,...

Posiflex, the global leading POS brand, also the winner of the d&i Computex 2015, will be demonstrating Posiflex's progress in innovative hardware solutions with 5 signature lineups:...

Secutech Taipei, an important annual security exhibition in Asia, has just successfully wound up last month. LILIN, a 35-year-old global manufacturer in IP and CCTV video security...

Inventec's headquarters warehouse in Taipei, Taiwan was struck by a fire on May 12, but no damage occurred to personnel or property. The fire will not affect the company's operations,...

At Secutech Taipei 2015, QNAP Security will unveil a new era of comprehensive video surveillance solutions catering to enterprise and SMB users. From 4K-ready HDMI local display,...

The IP video surveillance solutions provider, LILIN, is going to present a complete product line at Secutech Taipei 2015 from April 28th to 30th at Nangang Exhibition Center. LILIN...

Inventec will set up a factory in Taipei, Taiwan for start-up businesses incubated by the Cloud Computing Association in Taiwan, running trial production and testing commerical feasibility...

HOLUX, a professional designer and manufacturer of GPS products, will showcase its new Heart-Rate Smartwatch and handheld GPS devices for outdoor activities at "Taiwan Excellence...

The Smart City Summit and Expo in Taipei kicked off on January 20 featuring a variety of solutions such as connectivity, cloud computing, and construction and management to create...
Related photos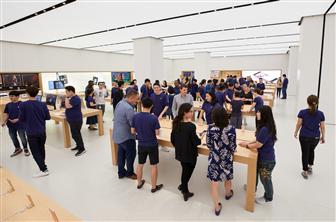 Apple Taipei 101 store
Photo: Company, Tuesday 4 July 2017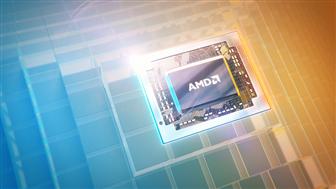 AMD 7th-generation A series processor
Photo: Company, Monday 11 April 2016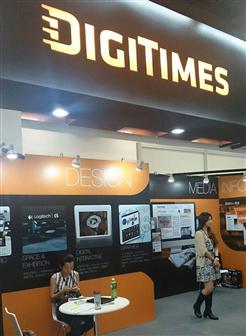 Digitimes at Computex
Photo: Digitimes, Thursday 4 June 2015
Related news around the web