209 news items tagged Taipei
Taipei Medical University has introduced IBM Watson for Oncology, an AI-based cognitive computing system to help oncological physicians treat cancer, to Taipei Medical University...

Acer saw shipments of its gaming notebooks more than double in the first half of 2017 compared to a year earlier, and the company expects sales to be even better in the second half...

Taipei has chosen Askey Computer, a wholly owned subsidiary of Asustek Computer, to develop a smart integrated system for use in a transportation hub around city's Taipei Main Stat...

Apple Taipei 101 opens July 1 at 11am, bringing Apple's products, services and in-store experiences to customers in Taiwan for the first time.

Power supply maker FSP Technology showcased Hydro PTM+, a water-cooled power supply unit (PSU) for use in high-end gaming PCs, at the Computex Taipei 2017 during May 30-June 3.

IT device maker Mitac International is showcasing Mio, its own brand for smart devices including smart wrist bands for health care, in-car digital video recorders, professional tablets...

Trigence Semiconductor, a pioneering audio IC design and solution provider, today launched the world's first Audio IC Module (ICM) based on TDK's advanced SESUB (Semiconductor Embedded...

Pan German Motors, a Taiwan sales agent for Germany-based automaker BMW, has installed a 50KW DC quick EV (electric vehicle) charger and five compact AC EV charging units, both developed...

The city government of Taipei, Taiwan is looking to cooperate with enterprises to test various kinds of IoT applications in the city, according to vice mayor Charles Lin. Lin said...

The government of Taipei City, northern Taiwan, on February 17 held an inaugural ceremony for a PV power-generating station established on a 3-hectare (7.413 acres) green area restored...

The Smart City Summit and Expo 2017 will be hosted from February 21-24 at the Nangang Exhibition Hall in Taipei, Taiwan. The show will host about 200 exhibitors and feature special...

Industrial computing device maker Adlink Technology has won a contract to provide smart ticketing and tour-guide solution for use in eight double-decker sight-seeing buses in Taipe...

Dell Taiwan has partnered with the city government of Taipei, Taiwan to establish Taipei IoT Innovation Lab, looking to push the city to become a Living Lab for smart city technolo...

Tatung, a maker of electric machinery, electric home-use appliances and consumer electronics for own-brand sale, on November 30 signed with Taipei City Government for setting up rooftop...

The Taipei International Electronics Show (Taitronics) 2016 is taking place during October 6-9, with 530 exhibitors from 11 countries using more than 1,000 booths. More than 3,000...

Smart wearable device vendor Fitbit has set up a branch office, Fitbit International, in Taipei, which will focus on marketing and R&D efforts in Taiwan, according to a Chinese-language...

Nvidia's GPU Technology Conference (GTC) in Taipei will begin on September 21 and company CEO Jen-Hsun Huang is expected to make a keynote about the company's development progresses...

The Taipei International Industrial Automation 2016, an exhibition focusing on Industry 4.0-based smart manufacturing, began today at the Nankang Exhibitin Center, and will run till...

Putting Industry 4.0 into practice has become a universal lesson throughout the industry. However, most Industry 4.0 interpretations in recent years have mainly focused on the data...

Former Acer Taiwan's president Towny Huang has recently joined Internet of Things (IoT) startup Citpo Technologies and become the chairman of the firm.

Clientron Corp., a provider of thin client, POS and embedded systems, is showcasing its latest products with at Computex 2016, including its thin client IT800 with industrial PC quality...

Display solution provider BenQ has been developing smart solutions for years and will showcase its new store management system solutions for retail stores, factories, physical fitness...

Clientron Corp., a global leading provider of Thin Client, POS and embedded systems, will introduce its latest products with innovative design at Computex 2016, held in Taipei, Taiwan...

Advanced Semiconductor Engineering (ASE) has announced it is extending the expiration date of its tender offer for more SPIL common shares traded in Taipei and the NYC until 15:30...

The 2016 Taipei Game Show will take place during January 29-February 2, with more than 300 exhibitors occupying about 2,000 booths, according to organizer, the Taipei Computer Association...
Related photos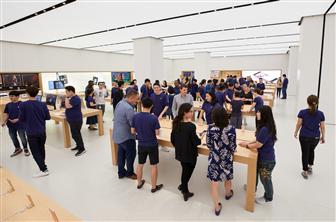 Apple Taipei 101 store
Photo: Company, Tuesday 4 July 2017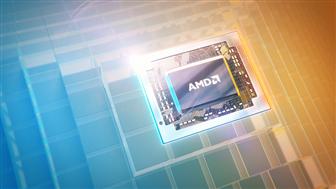 AMD 7th-generation A series processor
Photo: Company, Monday 11 April 2016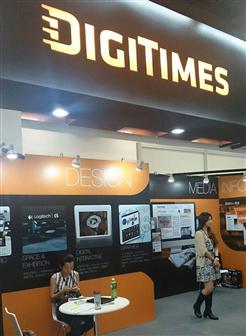 Digitimes at Computex
Photo: Digitimes, Thursday 4 June 2015
Related news around the web