430 news items tagged Dell
Toshiba reportedly will turn to focus mainly on enterprise products in Taiwan in 2015 as parts of its plan to gradually phase out from the consumer market worldwide and vendors including...

Since server products have longer product life cycles than PCs and smartphones, global server shipments have been hovering around 10 million units a year for some time. However, the...

With the server market's rapid growth and the China government's aggressive efforts to build up the country's server industry, China-based server brand vendors have all seen their...

With the notebook supply chain's labor shortages in the first quarter of 2015 expected to be a lot more serious than in previous years, some notebook brand vendors such as Dell have...

Waltop International, in which Intel Capital holds a 15% stake, has obtained orders for active capacitive pen-input modules from Hewlett-Packard (HP) and Dell and is talking about...

Global notebook shipments by top-five brand vendors and top-three ODMs declined 15% on average in October, affected by the roll-outs of new low-priced models in the previous month,...

The world's top-six notebook vendors, Hewlett-Packard (HP), Lenovo, Dell, Apple, Acer and Asustek Computer, will together occupy 81.7% of global notebook shipments in 2015, increasing...

Seeing that Chromebooks are enjoying demand from the education sector, brand vendors such as Dell, Asustek Computer and Lenovo have started becoming aggressive about the market, while...

As demand for data center hardware in Europe has started growing strong recently, server players including Hewlett-Packard (HP), Dell and Quanta Computer have been aggressively investing...

Notebook vendors including Hewlett-Packard (HP), Dell, Lenovo, Asustek Computer, Acer and Toshiba, will launch low-cost models with CPUs with integrated graphics in the fourth quarter...

Dell has announced its latest Power Edge servers in Taiwan and will offer a total of five models with form factors including blade, rack mount and tower, featuring Intel's Xeon E5-2600v3...

Dell hosted the Dell Enterprise Forum in Taiwan on August 6 and unveiled new storage, server, Big Data, mobile, cloud computing and information security products and solutions to...

Following Asustek Computer's increased investments in the branded desktop industry, Micro-Star International (MSI) also has started developing new own-brand traditional desktops,...

As Hewlett-Packard (HP) and Dell have seen good sales in the North America notebook market in July, Taiwan ODMs Quanta Computer and Inventec for HP and Compal Electronics and Wistron...

Based on requests for quotation (RFQ) received by Taiwan-based notebook ODMs, Dell aims to ramp up its notebook shipments by 40% to almost 30 million units in 2015, bringing it closer...

Dell is looking to strengthen its Partner Direct platform in 2014, hoping to boost its distribution partners' competitiveness through professional training, better resource distribution...

Dell has reportedly already finished the request for quotation (RFQ) process for its consumer notebook orders for 2015 with Compal Electronics and Wistron each landing half of the...

As Foxconn Electronics (Hon Hai Precision Industry) and Hewlett-Packard have established a non-equity joint venture to produce servers for cloud computing, Cisco Systems and Dell...

Larger displays with higher resolutions are leading growth in the global professional graphics display category. According to DisplaySearch, shipments are forecast to grow at a CAGR...

Global top-five brand vendors together and top-three ODMs combined both enjoyed over 25% on-month rebounds in May shipments with Hewlett-Packard (HP) and Acer both seeing over 60%...

Over the past 10 years the commercial computing market has been enamored with the idea of being able to move data and heavy computation to a central resource, where it can be accessible...

Although not having a booth at the Computex 2014, Dell will still rent a space around the exhibition center to showcase its products such as all-in-one PCs, tablets, notebooks and...

As China's datacenter market is seeing rapid growth, first-tier server brand vendors such as Hewlett-Packard (HP) and Dell are both aggressively trying to enter the industry. Since...

Wistron and Inventec will begin ODM production of ARM-architecture servers for Hewlett-Packard (HP) in the second half of 2014, according to Taiwan-based supply chain makers.

Microsoft and Dell have announced a patent licensing agreement allowing the companies to share technology and build on each other's innovations. It is the continuation of a nearly...
Related photos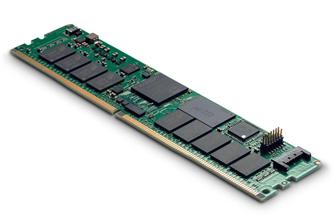 Micron 32GB NVDIMM-N
Photo: Company, Tuesday 14 November 2017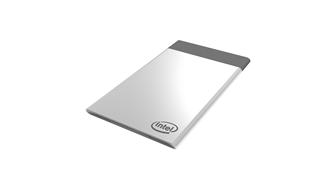 Intel Compute Card
Photo: Company, Tuesday 10 January 2017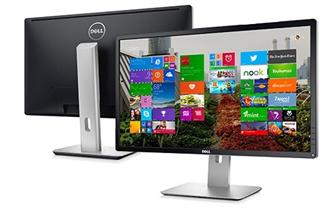 Dell 28-inch Ultra HD monitor features LED panel and four USB 3.0 ports.
Photo: Dell, Tuesday 2 December 2014
Related news around the web