425 news items tagged Dell
Dell is reducing PC R&D resources at its development center in Austin, Texas and will shift the resources to its Taiwan development center, according to Taiwan-based supply chain...

Notebook shipments from the top-5 brand vendors were better than expected in January 2014, showing an increase of 9% from a year earlier despite a 15% decline from the previous month,...

Because of Intel's low-price processor solutions and increased demand from both the consumer and enterprise markets, Global notebook shipments in the fourth quarter of 2013 rose 4.1%...

Lenovo is likely to ship 28.3 million notebooks in 2014, followed by Hewlett-Packard (HP) with 28.0 million, Dell 18-19 million, and Acer and Asustek Computer 16-17 million each,...

Hewlett-Packard (HP) is expected to be the largest notebook brand vendor in the fourth quarter with shipments of 7.6 million units, leading Lenovo at 7.2 million, Dell (5.2 million),...

Hewlett-Packard (HP) and Dell have both been trying to increase their sales through releasing more low-price products recently and with Acer also taking the same approach, sources...

Touch panel makers are seeing increased orders from Hewlett-Packard (HP), Dell and Lenovo for notebooks released in late 2013 and early 2014.

China-based BYD has obtained ODM/OEM orders for tablets from Hewlett-Packard (HP), Dell and Toshiba due to its competitive prices, according to Taiwan-based tablet supply chain mak...

Taiwan-based metal chassis maker Catcher Technology is said to have landed 80% of Dell's enterprise notebook chassis orders for 2014 as the US-based vendor has decided to adopt metal...

As Dell is expected to become privatized, Taiwan's upstream component suppliers may need to start preparing for the US vendor's business reorganization.

Pegatron Technology will be responsible for ODM production of an 8-inch Windows 8 tablet expected to be unveiled by Dell in early October, according to Taiwan-based supply chain ma...

The China government started changing procurement policies in the second half to help nurture local cloud computing players. The change is expected to impact first-tier brand vendors...

Dell moved ahead of Samsung Electronics in the worldwide monitor market for the first time since 2007, shipping more than five million units in the second quarter of 2013. Total monitor...

Microsoft's ending Windows XP technical support in April 2014 has triggered growing replacement of business-use notebooks, and this is expected to significantly benefit Dell because...

Dell has announced that, based on a preliminary vote tally from the special meeting of stockholders, Dell stockholders have approved the proposal in which Michael Dell, Dell's Founder,...

Notebook shipments of the world's top-five brands and top-three ODMs grew 22% and 11%, respectively, on month in August 2013, but performance of individual brands and ODMs varied...

In addition to Hewlett-Packard (HP) and IBM, Dell recently launched its latest micro-server, the PowerEdge T20, targeting small enterprises and personal studios. Since these types...

As Microsoft is ready to release Windows 8.1 on October 18, Jeff Clarke, Dell's vice chairman and president of Global Operations and End User Computing Solutions, has expressed his...

In response to doubts that Dell may withdraw from the global PC market after privatization, company CEO Michael Dell, at the Dell Solutions Summit taking place in Beijing, China,...

Dell has finished its notebook request for quotation (RFQ) for 2014 and will outsource 90% of its enterprise orders to Compal Electronics, while orders for consumer models are split...

Dell has set up four major departments, End-User Computing, Enterprise Solutions Group (ESG), Dell Software Group (DSG) and Services, and plans to strengthen businesses in Greater...

Inventec at its investor meeting on May 13 revealed that the company has acquired server orders from a new client for the second half and though Inventec refused to name the client,...

Taiwan-based VIA Labs has grabbed USB 3.0 hub controller orders for docking stations from Lenovo, with shipments kicking off in the third quarter, according to industry sources. Monthly...

Lenovo, Hewlett-Packard (HP) and Dell reportedly will launch new PCs featuring a Linux-based Chinese-language operating system, Ubuntu Kylin that has recently been endorsed by the...

Dell has reportedly been demanding its upstream component suppliers cut their prices to help reduce its costs. Metal chassis suppliers, which have a higher price level than most other...
Related photos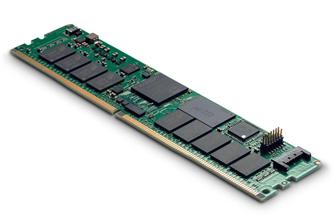 Micron 32GB NVDIMM-N
Photo: Company, Tuesday 14 November 2017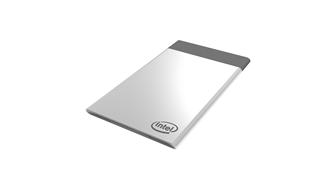 Intel Compute Card
Photo: Company, Tuesday 10 January 2017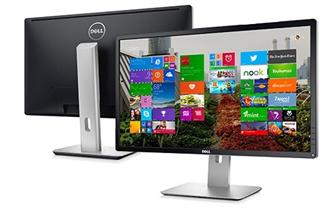 Dell 28-inch Ultra HD monitor features LED panel and four USB 3.0 ports.
Photo: Dell, Tuesday 2 December 2014
Related news around the web