1841 news items tagged capacity
Circuit protection device specialist Thinking Electronic Industrial is looking to grow sales generated from the car electronics sector to 10% of company revenues in 2017, according...

Taiwan-based GlobalWafers is teaming up with Ferrotec to ramp up new 8-inch wafer capacity, according to company chairperson Doris Hsu.

Lite-On Semiconductor has seen orders of GPP (glass passivated package) bridge rectifiers surge 50-60% sequentially in the second quarter of 2017, according to company president David...

The total installation capacity for additional ground-mounted PV power stations and distributed PV systems completed and on grids around China during January-May 2017 is estimated...

Germany-based PV module maker Aleo Solar GmbH, a wholly-owned subsidiary of solar wafer maker Sino-American Silicon Products (SAS), has seen utilization of annual production capacity...

Global Unichip has successful taped out a 16nm, second-generation high bandwidth memory (HBM) PHY and controller with verified interposer design and CoWoS package. The ultra-high...

China-based camera module makers have continued to ramp up their capacity to cope with increasing demand from local smartphone vendors, including Huawei, Oppo, Vivo, Xiaomi and Lenovo,...

Neo Solar Power has fully utilized its annual capacity of 600MWp for PERC monocrystalline silicon solar cells due to strong demand for high-efficiency solar cells, according to company...

Taiwan's Ministry of Economic Affairs (MOEA) has come up with a 4-year (2017-2020) wind power generation plan aiming to increase cumulative wind power-generating capacity from 682MW...

Winbond Electronics plans to expand its 12-inch fab capacity to 48,000 wafers per month by the end of 2017 from the current 44,000 units, according to the memory maker. The monthly...

Quanta Storage, which makes collaborative robots for sale under own brand Techman, will expand production capacity in June by moving to its new plants with larger space. At the same...

Solar cell maker TSEC is expanding production capacity for PERC models at its factory in northern Taiwan, with annual capacity to increase from 450MWp at present to 850MWp in August...

Intel is confident about chips made on its 14nm process, but is lagging behind competitors on the 10nm node. Its 10nm Cannonlake processors will not become available until the second...

Quanta Computer and Wiwynn, a server affiliate of Wistron, are expected to see server shipments increase in the second half of 2017, thanks to rising demand for big data generated...

Moore's Law will reach its physical limits in 8-10 years, but the development of advanced packaging technology will help extend innovations, according to Morris Chang, chairman of...

Apple's upstream supply chain has begun mass producing components for the vendor's three next-generation iPhones: a 4.7-inch model and a 5.5-inch model both featuring reinforced glass...

More patrons other than IC-design houses and IDMs are likely to flock to wafer foundry houses looking for advanced capacity for emerging applications such IoT, Big Data, self-driving...

This Digitimes Research Special Report examines the China AMOLED industry, focusing on the expansion capacity of the makers, the current implementation plans of major smartphone vendors...

Solar-grade polycrystalline silicon wafer maker Gigastorage has fully utilized production capacity for polycrystalline silicon ingot growing and about 70% ingots are from export or...

Taiwan-based Chilisin Electronics and Mag.Layers Scientific-Industrial, which manufacture inductors and power chokes, have reported on-year revenue increases for May 2017 of 7% and...

The NAND Flash market remained tight in the first quarter of 2017 as it had been in the preceding quarter, according to DRAMeXchange. Despite seasonality, average contract prices...

Sony has given priority to Apple, and China-based Huawei, Oppo and Vivo for CMOS image sensor (CIS) capacity, according to industry sources.

Taiwan Semiconductor Manufacturing Company's (TSMC) new 12-inch plant in Nanjing, China will be ready for equipment move-in in September 2017, according to the Taiwan-based foundry...

LED packaging service provider Everlight Electronics is expanding its packaging capacity from 4.5 billion LED chips to 5.5 billion units a month, with the additional capacity to be...

China has set a tentative target installation capacity of 8-10GWp for the third-round selection of model PV power-generating stations, according to China-based media reports.
Related photos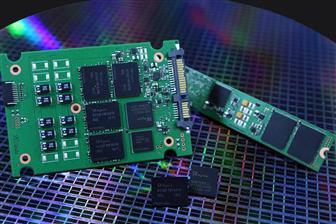 SK Hynix 4TB enterprise SSD
Photo: Company, Thursday 8 February 2018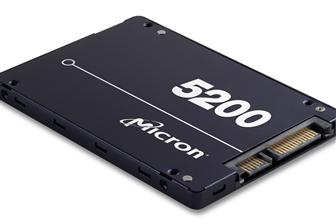 Micron 5200 SATA SSD
Photo: Company, Thursday 25 January 2018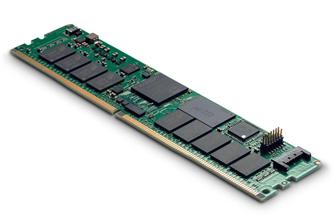 Micron 32GB NVDIMM-N
Photo: Company, Tuesday 14 November 2017
Related news around the web