1819 news items tagged capacity
Speculation has circulated in the industry that Taiwan-based Chipbond Technology plans to sell part of its stake in its China-based subsidiary Chipmore Technology to BOE Technology...

Globalfoundries' fully-depleted silicon-on-insulator FD-SOI process technology targeted at Internet of Things (IoT), artificial intelligence (AI) and Big Data applications has started...

Sales of both DRAM and NAND are expected to set record highs in 2017, according to IC Insights. In both cases, the strong annual upturn in sales is being driven almost entirely by...

Installed 8-inch (200mm) fab capacity has increased since 2009, and will reach close to 5.4 million wafers per month (wpm) by the end of 2017, according to SEMI. By 2020, 200mm capacity...

Recognized gains from the sale of Micron Technology shares boosted net profits at Taiwan-based Nanya Technology, which surged 96.9% sequentially to NT$6.45 billion (US$212.4 million)...

Flat panel maker AU Optronics (AUO) has secured a total of NT$23 billion (US$757.528 million) in syndicated loans from a banking consortium led by Bank of Taiwan.

China installed land-based wind turbines with capacity totaling 5.5GWp in the country in first-half 2017, according to China National Renewable Energy Center (CNREC). Newly added...

The global production capacity for large-size flat panels is projecting to expand at a rate of 295,000 units a month in 2017, with more than 60% of the newly added production capacity...

Electronics component maker Sinbon Electronics recorded consolidated revenues of NT$1.2 billion (US$40.08 million) for June, up 8.2% on month and 3.05% on year. The company's consolidated...

China's National Silicon Industry Group (NSIG) has hired Nabeel Gareeb, former CEO of MEMC Electronic Materials, to help it establish a materials eco-system in China.

Metal chassis maker Catcher Technology has announced revenues of NT$7.29 billion (US$243.49 million) for June, up 19.8% on month and 30% on year. Catcher's second-quarter 2017 consolidated...

As AMOLED displays quickly displace LCDs in smartphones, panel makers are rapidly adding new production capacity accelerating demand for fine metal masks (FMM), a critical production...

Rising memory chip prices buoyed Adata Technology's June revenues, which climbed to a 41-month high of NT$2.75 billion (US$90.1 million).

With Taiwan-based panel makers experiencing tight production capacity for 18:9 all-screen panels, China-based smartphone vendors such as Vivo have shifted some orders to local panel...

As demand for LED end devices has resumed growth amid shortages of LED chip supply, China's LED makers have recently begun expanding their capacities and local governments are also...

The semiconductor industry will enter a golden age in the next decade, driven by robust chip and memory demand for ultra-large data centers and artificial intelligence (AI) applications,...

Toshiba has disclosed the company continues to negotiate the sale of its memory chip business, Toshiba Memory, with Innovation Network of Japan, Bain Capital Private Equity and Development...

MediaTek has unveiled its first narrow band Internet of Things (NB-IoT) system-on-chip (SoC), the MT2625, and announced a collaboration with China Mobile to build what the companies...

Powerchip Technology is looking to become the second foundry partner of Illumina following Taiwan Semiconductor Manufacturing Company (TSMC), according to industry sources.

Powerchip Technology has completed the construction of its 12-inch fab in Hefei, China and started to run the fab, according to the Taiwan-based foundry chipmaker. The fab...

Advanced Semiconductor Engineering (ASE), the world's largest outsourced semiconductor assembly and test (OSAT) company, will see its 2017 sales growth outperform the global...

Intel has announced the delivery of what the company claims is the world's first commercially available 64-layer, TLC 3D NAND SSD.

China's National Semiconductor Industry Investment Fund (known as the Big Fund) has committed to invest CNY85 billion (US$12.4 billion) into the local IC industry, mainly the manufacturing...

The ASP of DRAM chips is forecast to rise 5% sequentially in the third quarter of 2017, as supply remains tight, according to DRAMeXchange.

Taiwan-based Episil, which makes silicon epitaxial wafers as well as providing foundry services at its 5- and 6-inch wafer fabs, plans to revise upward its epi-wafer prices to reflect...
Related photos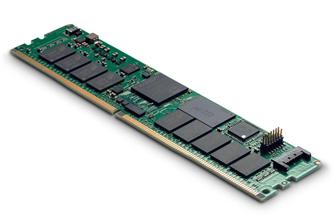 Micron 32GB NVDIMM-N
Photo: Company, Tuesday 14 November 2017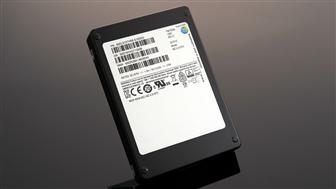 Samsung PM1633a SSD
Photo: Company, Monday 14 March 2016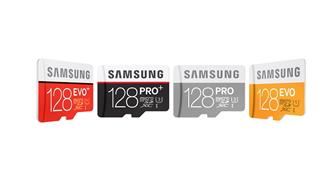 Samsung PRO Plus 128GB microSD cards
Photo: Company, Wednesday 23 December 2015
Related news around the web