Macronix SLC NAND
Photo: Company [Feb 10, 2012]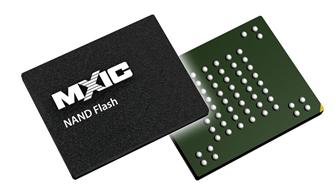 Macronix International has announced its first single-level cell (SLC) NAND flash memory. Dubbed MX30LF, the new SLC NAND family is designed for code and data storage in a wide range of embedded applications including set-top boxes (STB), TVs, digital cameras, CPE and high-end networking devices, industrial PCs and automotive.
Manufactured using Macronix's 75nm floating gate technology, the new MX30LF family comes with 512Mb and 1Gb of memory, according to the company. It has begun sampling the products with trial production scheduled for the first quarter of 2012.
Trends and shipment forecast for 2H 2012 tablet market

Digitimes Research remains conservative about the prospects for the period, with half-year shipments projected to reach 49.18 million units and whole-year shipments being revised downward to 88.69 million units.

Trends and shipment forecast for 2H 2012 smartphone market

Smartphone shipments in 2010 and 2011 both enjoyed growth of more than 60%. Growth will decelerate in 2012 due to the high base, as well as a slowdown in consumer spending in Western Europe.

Trends in Asia LED chip manufacturing industry

Asia is playing an ever more important role in upstream LED chip manufacturing. The region accounted for 80% of MOCVD demand in 2011 and will account for 90% in 2012, largely because Taiwan, Japan, South Korea and China are the major global centers for LED chip production.