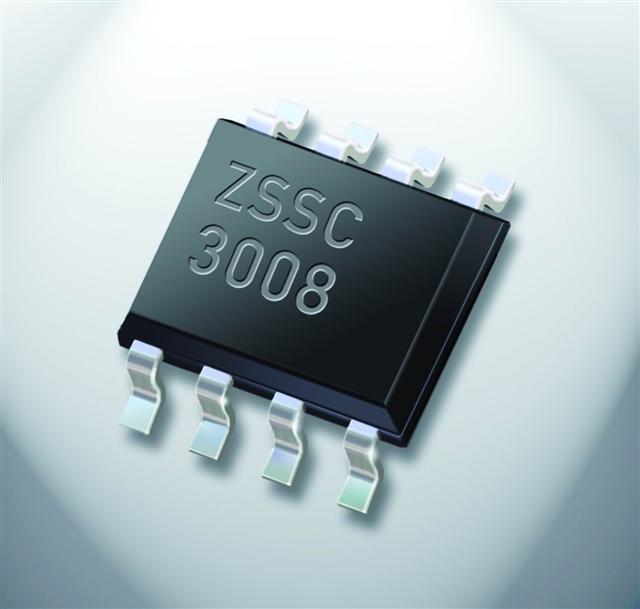 Zentrum Mikroelektronik Dresden (ZMDI), a supplier of analog and mixed-signal solutions for automotive, industrial and medical applications, has introduced the ZSSC3008 sensor signal conditioning IC. The ZSSC3008 is a solution for resistive bridge sensor systems that require second-order linearity correction for a wide range of sensors.
The ZSSC3008 is optimized for those applications with sensors that do not require temperature compensation because they have an intrinsically low temperature coefficient (TC). This includes ceramic pressure sensors, thin-film pressure sensors with good TC performance, and oil-filled stainless steel or passively compensated sensors. The calibrated ZSSC3008 and a specific sensor are mated digitally: fast, precise, and without the cost overhead associated with trimming by external devices or laser, the company said.
The ZSSC3008 is housed in a SOP8 package. Unit prices start at EUR1.40 (US$1.83) in volumes of 1,000 devices.