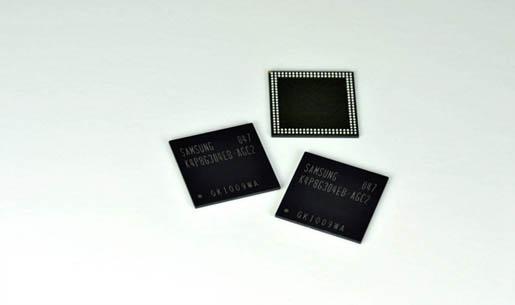 Samsung Electronics has started sampling what it claims is the industry's first monolithic 4Gb, low-power DDR2 (LPDDR2) DRAM using 30nm-class technology. The chip will be used in high-end mobile applications such as smartphones and tablet PCs.
The new 4Gb LPDDR2 DRAM can transfer up to 1,066Mbps, which approaches the performance of memory solutions for PC applications. It more than doubles the performance of the industry's previous mobile DRAM, which operates between 333Mbps and 400Mbps.
Samsung will begin sampling 8Gb LPDDR2 DRAM by stacking two 4Gb chips in a single package, as it is expected that 8Gb will become the mainstream density for the mobile DRAM market next year.