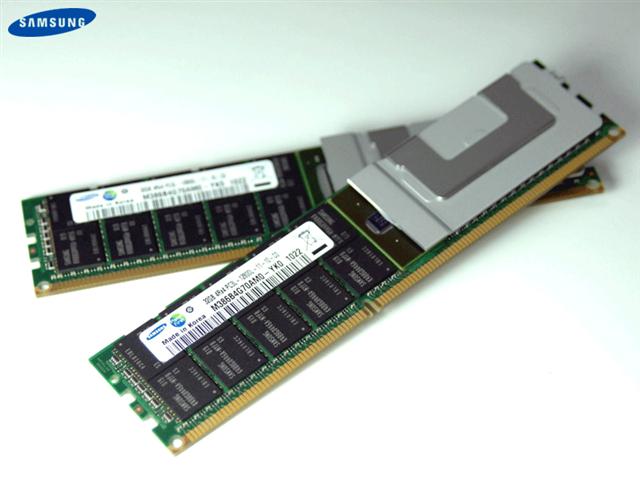 Samsung Electronics has developed what it claims is the industry's first 32GB load-reduced, dual-inline memory module (LRDIMM) for servers.
Samsung said it will begin mass producing the 32GB LRDIMM in the second half of 2010. Using 40nm-class, 4Gb DDR3 chips, the new 32GB LRDIMM accommodates next generation servers designed for virtualization, cloud computing and other high-capacity applications.
Samsung's 32GB LRDIMM prototype consists of 72 4Gb DDR3 chips and an additional memory buffer chip to help reduce the load on the memory subsystem by as much as 75%. Samsung's LRDIMMs operate at 1.35 or 1.5 volts.