Google Nexus One
Photo: Company [Jan 7, 2010]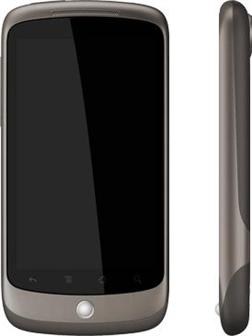 Google's Nexus One is manufactured by Taiwan-based High Tech Computer (HTC). This device features dynamic noise suppression from Audience, a large 3.7-inch OLED display and a 1GHz Qualcomm Snapdragon chipset.
Running on Android 2.1, the software includes innovations like a voice-enabled keyboard so users can speak into any text field.
The Nexus One also comes with popular Google applications, including Gmail, Google Voice and Google Maps Navigation.
The Nexus One can be purchased at the Google hosted web store without operator service or with service from T-Mobile USA.
2H 2012 global TFT panel market forecast

Digitimes Research predicts there will be a total of 389 million large-sized TFT LCD panels shipped in 2H12, with 195 million in the third quarter and 194 million in the fourth quarter - with the total representing a 7.6% increase over the first half of this year.

Trends and shipment forecast for 2H 2012 smartphone market

Smartphone shipments in 2010 and 2011 both enjoyed growth of more than 60%. Growth will decelerate in 2012 due to the high base, as well as a slowdown in consumer spending in Western Europe.

4Q12 trends in the Greater China touch panel industry

In the second half of 2012, the market focus is on the iPhone 5, which uses in-cell touch screen technology. Due to the integration of display panels and touch panel functions, the high technological threshold will mean Taiwan touch panel makers are unable to enter the iPhone supply chain.