Osram 50mW direct emitting green InGaN laser
Photo: Company [Aug 19, 2009]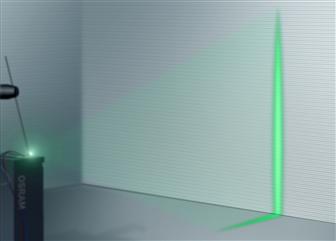 Osram has overcome the previous limits of the InGaN (indium-gallium-nitride) material system by succeeding in manufacturing the direct emitting green laser diode from the InGaN material system, according to the company.
The diode emits a "true green" light, which is defined by the spectral range of 515-535nm. In this range, efficient high-quality semiconductor lasers have been commercially available to date only as frequency-doubled versions, it said.
In the medium term, however, direct emitting green lasers could replace frequency-doubled lasers for numerous applications, Osram remarked.
2H 2012 global TFT panel market forecast

Digitimes Research predicts there will be a total of 389 million large-sized TFT LCD panels shipped in 2H12, with 195 million in the third quarter and 194 million in the fourth quarter - with the total representing a 7.6% increase over the first half of this year.

Trends and shipment forecast for 2H 2012 smartphone market

Smartphone shipments in 2010 and 2011 both enjoyed growth of more than 60%. Growth will decelerate in 2012 due to the high base, as well as a slowdown in consumer spending in Western Europe.

4Q12 trends in the Greater China touch panel industry

In the second half of 2012, the market focus is on the iPhone 5, which uses in-cell touch screen technology. Due to the integration of display panels and touch panel functions, the high technological threshold will mean Taiwan touch panel makers are unable to enter the iPhone supply chain.