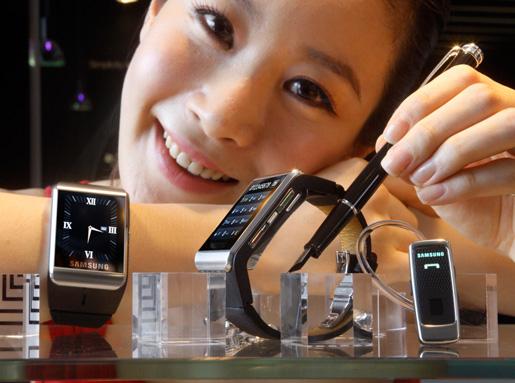 Samsung Electronics has launched the S9110, a watchphone featuring a full touchscreen.
The S9110 is 11.98mm thick thanks to the company's advanced surface mounting technology, said Samsung. Featuring a 1.76-inch full touchscreen customized for the wrist-watch form factor, the S9110 aims to attract handset users who want a fashion item, the company said. The device also enables the users to check their e-mail through Outlook.
In 1999, Samsung introduced its first watchphone, the SPH-WP10.