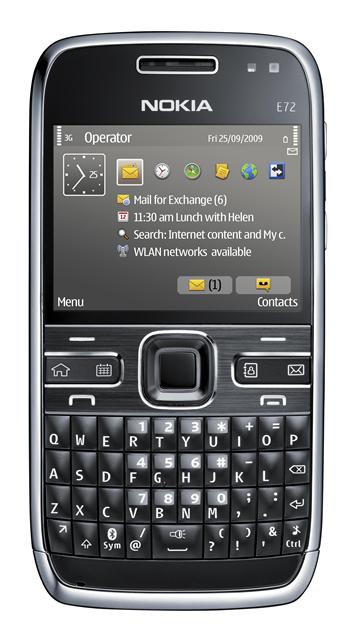 This latest arrival in Nokia's E series family maintains essential elements of its predecessor and has a new optical navigation key for more intuitive scrolling through menus, emails and fast panning of images. Its camera is upgraded to five megapixels and it is added a standard 3.5mm audio jack, according to the company.
It also includes A-GPS and compass with integrated maps, including lifetime walk and 10 days of turn-by-turn navigation if activated within the first three months.
The Nokia E72 is expected to begin shipping late in the third quarter of 2009 at an estimated retail price of 350 euro (US$491.37) before taxes and subsidies.