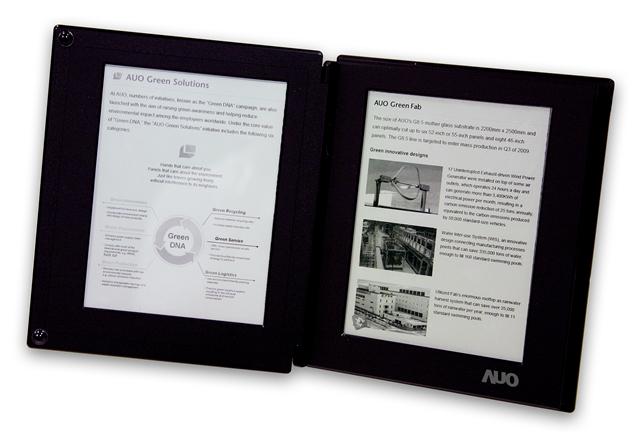 AU Optronics (AUO) will debut its six-inch touch e-book at Display Taiwan 2009 (June 10-12 in Taipei).
The e-book is empowered by Sipix's Microcup technology, which equips the device with 800x600 high-definition screens, 16 gray levels, high contrast ratio and high reflectance. The e-book is expected to enter mass production this year, according to AUO.
AUO said it will also exhibit at the show full-array, glasses-free 3D displays, including 4.3-inch, 8-inch, 17-inch and 65-inch models that are based on different types of technology. Among them, the 65-inch 3D display is enabled with 12 views and is based on a barrier type technology that creates a stereoscopic effect by creating a distance discrepancy between the human's left and right eye.