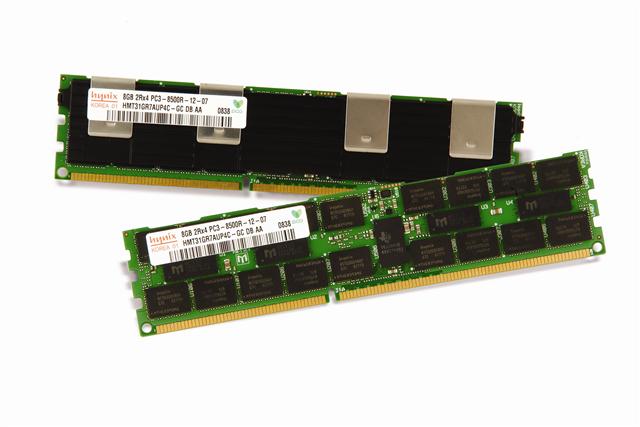 Hynix Semiconductor has announced validation of what it claims is the world's first MetaRAM-based 8GB 2-rank DDR3 R-DIMM, on Intel's Nehalem CPU-based Tylersburg-EP platform.
The Hynix 8GB R-DIMM operates at 1066MHz for three DIMM per channel operation. The 8GB DDR3 device enables a maximum capacity of 144GB operating at 1066MHz on a dual-processor Tylersburg-EP platform.
Volume production of the 8GB DDR3 2-rank R-DIMM will begin from second-quarter 2009. Hynix also hopes to receive Intel validation on a 8GB DDR3 R-DIMM operating at 1333MHz in the first half of the year.