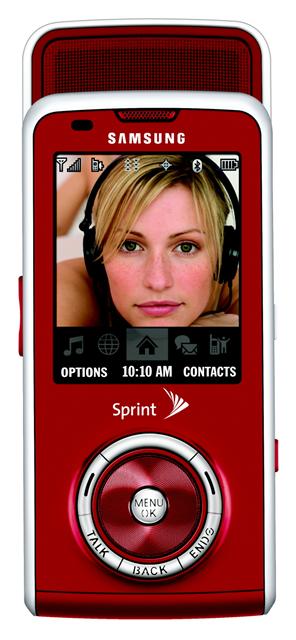 The Samsung Hightone features a 2-megapixel camera/camcorder, 3.5mm headphone jack, stereo Bluetooth with audible caller ID, expandable memory up to 8GB, and speaker-independent voice recognition.
The device is available in either red or blue.
The Samsung Hightone has received Design and Engineering Honorees in the wireless handsets category at CES 2009.