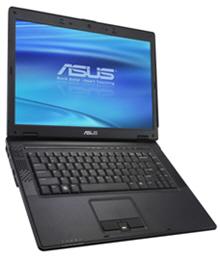 Based on the Intel Centrino 2 platform and with Asustek's exclusive Power4 Gear eXtreme power management, the B50A business notebook offers an extended battery life exceeding five hours, according to Asustek.
The B50A also features a spill-resistant keyboard and a built-in LED keyboard light that allows computing in dimmed meeting rooms.
The B50A is equipped with an integrated fingerprint scanner that offers greater security by reading fingerprints from the underlying live layer of skin tissue and also features a TPM.