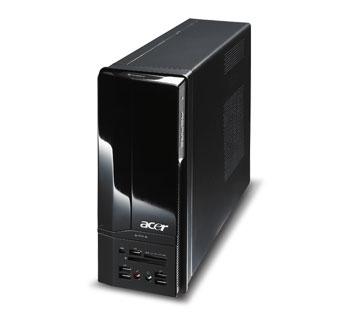 Acer America has announced the Acer Aspire X1200, a compact entertainment center with prices beginning at US$450.
The X1200 enables users to enjoy high-definition movies, games and theater-like sound while maximizing space in the home, said the company.
Featuring AMD dual-core processors, Nvidia GeForce 8200 onboard graphics and PCI Express (PCIe) 2.0, it is ideal for entertainment enthusiasts and space-conscious consumers desiring phenomenal performance in an environmentally-friendly design, according to Acer.