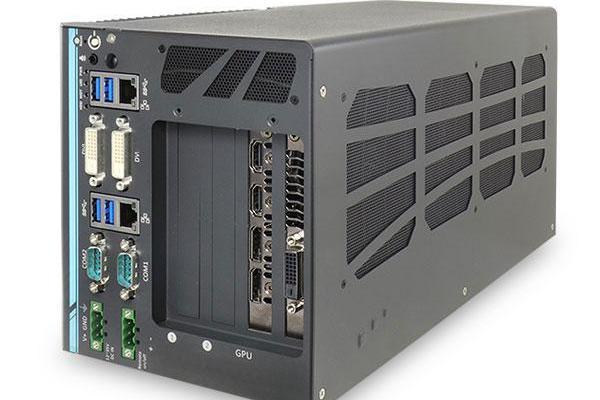 Neousys Technology's Nuvo-6108GC IPC integrates with Nvidia's GeForce GTX 1080 or Titan X and an Intel Xeon processor.
Powered by Intel Xeon E3 v5 or sixth Gen Core processor with C236 chipset, the Nuvo-6108GC supports up to 32GB ECC/ non-ECC DDR4 memory and features I/O ports including Gigabit Ethernet, USB3.0, video ports and serial ports. In addition to the x16 PCIe port for GPU installation, there are two x8 PCIe expansion slots for additional devices or for other application means.
In order to sustain high-level GPU performance in industrial environments, the Nuvo-6108GC features patented cold air intake design to dissipate heat generated by the graphics card. The design guarantees operation at 60 degrees Celsius with 100% GPU loading and ensures Nuvo-6108GC's reliability for demanding field use, according to the vendor. In addition, the Nuvo-6108GC comes with patented shock/vibration absorption mounting brackets to ensure the system's smooth operation under harsh environments.