Lifestyle and consumer electronics: Gajah offers total solutions ranging from hardware to e-content management
Rodney Chan, DIGITIMES, Taipei
Friday 7 June 2013
Singapore-based Gajah International Pte Ltd (Gajah) has won several Computex 2013 Design and Innovation Awards for a host of products, including its innovative InkCase, an e-paper based smartphone case that doubles as a second screen.
According to Gajah CEO Yong Guan Jer, the company is a total solution provider that engages in the design and development of OEM/ODM consumer electronics products, as well as a comprehensive source for e-content management and delivery systems.
Q: Please tell us more about your exhibits at Computex Taipei 2013, particularly the InkCase, which we understand is more than just a phone case. What's the concept behind such a product?
A: The concept started from a friend who often prints his baby's photos on his iPhone case. As you know, babies grow quite fast, which is why he prints a new phone case almost every two weeks. Our internal Innovative R&D Team was developing a Bluetooth EPD unit that was initially meant for conference room signage, such as nameplates, and commercial signage. And we thought it might be a good idea to apply our research results to a phone case to display images of your loved ones. After that, we started brainstorming and came up with more ideas for the second-screen InkCase. We asked ourselves what the problems would be when a consumer had only a single screen on a smartphone, which is now a multi-function device. We found that users get quite frustrated when they are watching Youtube on their phone and an SMS or Whatsapp message suddenly comes in. They have to pause and switch to the SMS app or Whatsapp to read the message and then go back to reload their Youtube video, which again takes some time. We also found there are a lot of useful functions that a second screen can provide, while still using less power and therefore increasing the battery life for power-hungry smartphones.
Q: There are many OEMs/ODMs in the consumer electronics market. Where does Gajah's competitiveness lie? What services do you provide to your customers, besides hardware design?
A: Cost effectiveness, an innovative, world-class design team, and in-depth understanding of the industry. Especially for e-book readers, we have most of the codecs, DRM systems, content delivery systems - a complete solution from hardware and software to Web engines, Android and iOS applications - all catering for our partners' needs. We are not just an ordinary OED/ODM company; we provide complete solutions, or I should say, a complete ecosystem, to our partners. A lot of our customers say Gajah always provides innovative and design-oriented products and complete solutions with affordable and acceptable pricing.
We have a team of engineers focusing on application development for Android OS and iOS. We develop unique applications and Web server engines in line with our product ranges to help our partners differentiate themselves and stand out in the market.
Q: Gajah has been developing e-book readers, tablets and other accessories. While tablets are all the rage at the moment, the outlook for some of these other product areas is not so promising. Can you tell us your view on the prospects of products such as e-book readers in the face of competition from smartphones? Is Gajah also working on smartphones?
A: We have six different business units: Mobile Media Products (MMP), which focuses on tablets and other mobile media products; Communication and Audio Devices (CAD), which mainly focuses on portable audio and conference devices; Home Connected Devices (HCD), which develops devices that connect the home to the Internet, such as TV boxes; Mobile Lifestyle Products (MLP), which develops lifestyle accessories for mobile phones; Specialized Mobile Media Products (SMMP), which focuses on e-book readers and educational projects; and Interactive Digital Media (IDM), which focuses on application development, servers and Web engines.
We design a lot of unique tablets that have won several design awards. We understand that there are many trendy electronics devices in the market and we need unique things in order to differentiate our products from the competition and stand out in the market. We are focusing on lifestyle designs and most of our products are stylish companions for consumers. For example, our Gold Award-winning TV Box is not a conventional brick-sized box that one would want to hide in a drawer; it is a stylish item that blends into your living room.
The e-book reader market has been growing slowly yet steadily. It remains quite popular due to the characteristic of the EPD panel, which provides comfortable reading and makes a more suitable reading device than tablets or smartphones.
We no longer do MP3 players, because MP3, as well as GPS, has become just a function or application that is incorporated into smartphones. But we are not developing mobile phones as we don't have some of the cutting edge technologies in the smartphone sector with which we could compete against Samsung or Apple.
Q: Who are your customers? Where are they? China seems to be an important market for Gajah, which has offices in Hong Kong and China. What are your plans for expanding your presence in the China market? Where else are you looking to expand?
A: Our customers mainly come from the US and Europe. They are importers, local brand owners and retail chain stores. China is quite important for us, as the market is booming and demand for innovative products there is growing stronger and stronger. More consumers are looking for better products and the China market is more open to innovative IT products. It seems that many products are now launched in China first before entering other markets. We hope our partners in China can assist us in penetrating the China market, while our OEM/ODM businesses are focusing on expanding our reach to more partners in the US and Europe, as well as Latin America.
Q: Where is manufacturing done? Does Gajah run its own manufacturing facilities or outsource to others?
A: Our production is done in China. We design and handle the whole manufacturing process, workflow, testing and component supply chain, and then outsource the assembly process to contract manufacturers. We run through all the quality testing protocols and quality verification processes, which include reliability tests, component stress tests and others. In product development, the core competency is research and development, as well as quality testing and verification. That is why we focus a lot on this development process and outsource the assembly process to our contract manufacturer.
Q: Many Taiwan-based manufacturers have been talking about moving manufacturing to Southeast Asia from China, where labor costs are rising fast. As a Singapore-based company, can you give us some insights into the pros and cons of manufacturing in Southeast Asia? How is the IT manufacturing environment in Southeast Asia?
A: Supply chain issues are still the key challenge in SEA. The IT business is a fast turnaround business and most of the key suppliers are setting up their operations in Hong Kong, Shenzhen and Dongguan in China. We used to have our operational team in Singapore and tried to run the manufacturing process in SEA, but the supply chain was the main headache, as lead time would be much longer. IT manufacturing in SEA is quite popular for some more stable sectors and high-precision products, such as hard drives, servers, medical equipment and other industrial products. Fast-turnaround consumer electronics need to have a seamless supply chain to cater for the fast changes. By running manufacturing in SEA, you could enjoy much higher-quality output, as the area has a good track record in high-precision engineering. Before China opened its doors, SEA used to be a manufacturing base for the US and Europe. However, unless the supply chain can accommodate more rapid changes, I think it will be remain quite a headache to produce high-mix, high-volume products in SEA.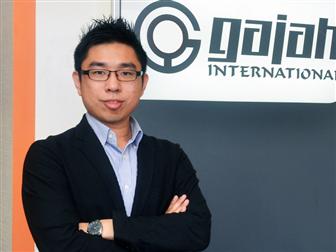 Gajah International CEO Yong Guan Jer