Yageo releases miniaturized 5320 coupling chip antenna targeting micro communication applications
Press release, October 1; Meiling Chen, DIGITIMES
Wednesday 1 October 2008
Passive component supplier Yageo has released its smallest 5320 coupling chip antenna featuring low sensitivity to environmental interference as well as less stray capacitance.
Measuring 5.3×2×1.2mm, the 5320 coupling chip antenna is suited to meet the needs of micro portable devices including Bluetooth headsets and smartphones and requires only 3-5mm in clearance on motherboards.
In addition to its feed design which effectively reduces product testing lead-time by less stray capacitance and minimizing the consideration of environmental interference, Yageo's 5320 coupling chip antenna supports bandwidths of 2.4-2.484GHz, Bluetooth and IEEE 802.11b/g/n applications.
Yageo cited ABI Research as saying that 49.1% of global cell phones come with Bluetooth functions. Shipments of smartphones have also surged sequentially and are expected to reach 31% by 2013. As a result, demand for 2.4GHz antenna in smartphones and Bluetooth mobile phone markets will also rise substantially.
Following the release of the 5320 coupling chip antenna, Yageo is scheduled to introduce its PIFA antenna and antenna array before the end of this year.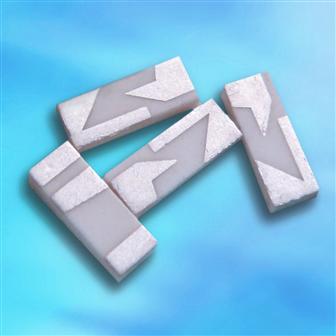 Yageo's 5320 coupling chip antenna
Photo: Company