Taiwan market: Western Digital debuts Passport portable and My Book external hard drives
Jimmy Hsu, Taipei; Adam Hwang, DIGITIMES
Wednesday 7 November 2007
Western Digital (WD) on November 6 unveiled its Passport series 2.5-inch portable hard drives for immediate launch as well as its My Book series 3.5-inch external drives for launch in early December 2007 in the Taiwan market, according to WD Taiwan.
For the Passport drives there are three storage capacities available, 120GB, 160GB and 250GB, WD Taiwan indicated. The series features WD-developed synchronization and encryption software to protect stored data, the company pointed out.
The My Book series will have four editions to cater to different kinds of users, namely, Essential, Home, Office and Studio, each with capacity sizes ranging from 320GB to 1TB.
According to IDC (International Data Corporation) data, WD currently has a global market share of 27% for 3.5-inch hard drives and that of 34% for 2.5-inch models, slightly higher than Seagate's 25% and 32% respectively, WD Taiwan country manager Andy Kuo indicated. WD plans to offer 2TB 3.5-inch hard drives in the first quarter of 2008, Kuo noted.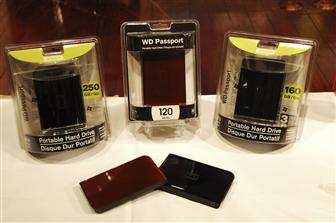 Western Digital (WD) Passport series 2.5-inch portable hard drives
Photo: Company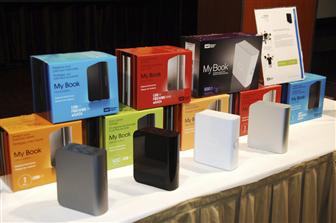 WD My Book series 3.5-inch external hard drives
Photo: Company