284 news items tagged wireless
Digital camera ODM Altek has offered altek Cubic Live, a smart wireless live broadcasting camera for use in camera drones, according to the company.

GaAs IC foundry Advanced Wireless Semiconductor Company (AWSC) saw its June revenues soar, while GaAs epi-wafer supplier Visual Photonics Epitaxy Company (VPEC) enjoyed record high...

PowerbyProxi, developer of the world's most advanced and safest wireless power systems, will demonstrate the first Resonant Qi wireless charging system at Computex this week. New...

During Consumer Electronics Show (CES) Asia, China-based home appliance vendor Haier and Intel formed a strategic partnership and will expand into the wireless charging industry.

According to MIC, wireless charging products reached US$15.8 billion in 2014 - only a negligible part of the US$250 billion of smartphone sales.

GaAs IC foundries Win Semiconductors and Advanced Wireless Semiconductor Company (AWSC), and GaAs epi-wafer supplier Visual Photonics Epitaxy Company (VPEC) are set to report significant...

Wireless charging module suppliers have geared up efforts to develop dual- or multi-mode models in order to cope with the rising popularity of wireless charging applications, according...

HTC is reportedly stepping into the IoV (Internet of Vehicle) market and has one of its in-car wireless devices, the Think+ Touch OBU 2015, certified by Taiwan's National Communications...

Imagination Technologies has announced the first members of its Ensigma Whisper flexible connectivity IP family, designed specifically to enable the integration of ultra-low power...

China-based NewEdge Technology has started shipping its wireless charging ICs in volume. The chips are being manufacturing using TSMC's 0.18-micron technology, according to industry...

Chairman of the Wireless Power Consortium (WPC) Menno Treffers has visited Taiwan to promote its Qi wireless charging standard. He said that WPC has over 210 members worldwide and...

Taiwan's National Nano Device Laboratories (NDL) has developed a self-powered solution designed for the Internet of Things (IoT).

The benefits of industrial wireless networks in IP surveillance is growing significantly. Wireless technologies can allow digital surveillance video to be easily transmitted in outdoor...

682 products offered by 128 vendors/makers had obtained Wireless Power Consortium (WPC) technological certification for wireless power charging as of the end of 2014, while there...

Several mobile communication industry-related players have achieved strong tablet sales for 2014 and in addition to brand vendors such as Lenovo and Huawei, several telecom carriers...

The global wireless charging market is set for an explosive growth in 2015 as wireless charging applications have begun to be to implemented in public facilities in the US and the...

Despite years of enthusiasm for wireless charging technology, the market for wireless charging applications remains undesirable. Digitimes recently held a chat with Mark Hunsicker,...

Advanced Ceramic X (ACX), a Taiwan-based manufacturer of multi-layer ceramic devices and LTCC (low-temperature co-fired ceramic) modules for wireless communications, expects its fourth-quarter...

Wireless controls can be used to link devices found in a variety of building systems, including heating, ventilating, and air conditioning (HVAC), lighting, fire and life safety,...

As of 2013, the 10 ASEAN nations had a total of over 700 million mobile subscriptions, with the CAGR from 2003-2013 reaching 24%, and the share of the global user base rising from...

According to research by ABI Research, North America, Europe, and Asia-Pacific are heading to an estimated US$8 billion in-building wireless market as 5G advancements occur. North...

According to ABI Research, the installed base of active wireless connected devices will exceed 16 billion in 2014, about 20% more than in 2013. The number of devices will more than...

Samsung Electronics and LG Electronics, as of the end of the second quarter of 2014, had launched smartphones supporting wireless charging technology with wireless charging modules...

Semiconductors providing wireless connectivity in health and fitness devices are set for solid double-digit growth in 2014 and beyond, especially as a clutch of wireless technologies...

In the China market, mainstream retail prices for smart Wi-Fi routers fall between CNY100 (US$16.1) and CNY200, according to China-based reports.
Related photos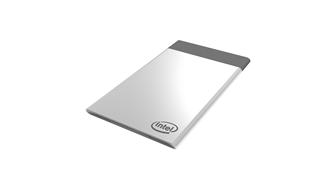 Intel Compute Card
Photo: Company, Tuesday 10 January 2017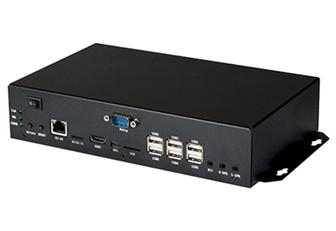 VIA Artigo A830 IoT kiosk solution
Photo: Company, Monday 5 December 2016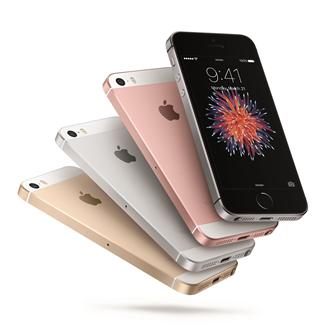 Apple iPhone SE smartphone
Photo: Company, Wednesday 23 March 2016
Related news around the web