1599 news items tagged US
With the US Department of Defense deciding to upgrade four million units of their equipment to Windows 10 due to better security, sources from PC players expect the move to prompt...

According to the IDC Worldwide Quarterly Cloud IT Infrastructure Tracker, vendor revenues from sales of infrastructure products (server, storage, and Ethernet switch) for cloud IT,...

United Microelectronics (UMC) has purchased NT$562.88 million (US$17.42 million) worth of equipment from ASML for its 12-inch wafer fab in Xiamen, according to a company filing with...

Healthcare providers in the Middle East and North Africa will spend US$2.78 billion on IT products and services in 2016, according to Gartner. This forecast includes spending by healthcare...

Taiwan's Ministry of Economic Affairs (MOEA) approved 1,346 foreign direct investment projects (except from China) with a total value of US$5.178 billion in January-May 2016, respectively...

Huawei Technologies aims to ramp up its annual revenues to US$150 billion by 2020 and will maintain a yearly R&D budget equal to about 10% of its annual sales, according to company...

Taiwan Semiconductor Manufacturing Company (TSMC) expects to boost its R&D spending to a record US$2.2 billion in 2016, increasing about 10% on year, according to company co-CEO...

The book-to-bill ratio for the North America semiconductor equipment industry stayed above parity for the fifth consecutive month in April 2016, according to industry association...

The US Department of Commerce (DOC) has selected crystalline silicon solar cell makers Motech Industries and Sino-American Silicon Products (SAS) as respondents for its review of...

Consumers in the US are still able to order the HTC Vive via HTC's official website in the country, the vendor's senior global online communications manager Jeff Gordon has said in...

SEMI has reported that the worldwide semiconductor photomask market was US$3.3 billion in 2015. After increasing 3% in 2014, the photomask market increased 1% in 2015, according to...

The board of Taiwan Semiconductor Manufacturing Company (TSMC) has approved capital appropriations of approximately US$4.101 billion to expand capacity for advanced-node manufacturing,...

Cypress Semiconductor and Broadcom have announced the signing of a definitive agreement under which Cypress will acquire Broadcom's wireless Internet of Things (IoT) business and...

The US government will implement DLC (DesignLights Consortium) technical requirements 4.0 (v4.0) for LED lighting products on January 1, 2017 and this is expected to be conducive...

Apple is expected to ship 41-43 million iPhone devices in the second quarter of 2016 (or Apple's fiscal third quarter) before ramping up shipments to 45-48 millionin the third quarter,...

Advanced Semiconductor Engineering (ASE) and Deca Technologies, a subsidiary of Cypress Semiconductor, have announced the signing of an agreement whereby ASE will invest US$60 million...

Sony is the largest CMOS image sensor vendor worldwide and its products mainly go to the consumer sector. Weakening demand for smartphone has impacted the business's recent performances,...

Taiwan-based solar cell makers who have considered withdrawing their applications for the US Department of Commerce (DOC) to review the anti-dumping tariffs imposed on them since...

Worldwide shipments of virtual reality (VR) hardware will skyrocket in 2016, with total volumes reaching 9.6 million units. Led by key products from Samsung, Sony, HTC, and Oculus,...

Acer unveiled new gaming notebooks, 2-in-1 models and Chromebooks in New York on April 21 to specifically meet expected back-to-school demand in the third quarter of 2016.

LeTV has launched three new smartphones, the Le 2, Le 2 Pro and Le Max 2, at a product launch conference in Beijing, China and said it will expand its operations in markets including...

Intel has reported first-quarter 2016 GAAP revenue of US$13.7 billion, operating income of US$2.6 billion, net income of US$2.0 billion and EPS of US%0.42. Intel reported non-GAAP...

JA Solar has asked the US Department of Commerce (DOC) to select Vietnam-based PV module makers Vina Solar Technology and Boviet Solar Technology as respondents in its review of the...

The global semiconductor materials market decreased 1.5% in 2015 compared to 2014 while worldwide semiconductor revenues decreased 0.2%, according to SEMI. The impact of exchange...

While carrier-led deployments account for more than 47% of in-building wireless deployments today and vendor-led deployments sit close to only 10%, third-party/neutral hosts control...
Related photos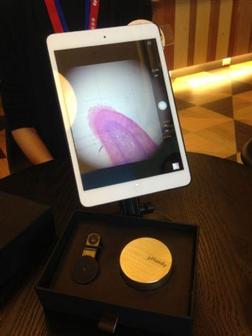 Aidmics uHandy mobile microscope
Photo: Julian Ho, Digitimes, Wednesday 10 June 2015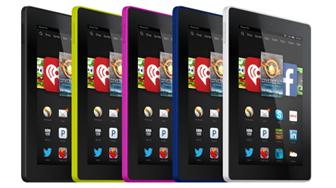 Amazon Fire HD tablets
Photo: Company, Monday 22 September 2014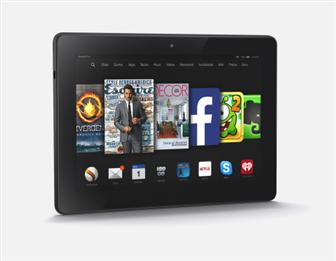 Amazon Fire HDX tablet
Photo: Company, Monday 22 September 2014
Related news around the web