392 news items tagged Sharp
Recently, Foxconn Electronics chairman Terry Gou expressed his distress over an agreement that would give the company roughly a 10% stake in Japan-based panel maker Sharp. The agreement,...

Sharp has announced the development of Free-Form Display, a device that can be shaped to meet a wide range of user needs thanks to the incorporation of IGZO technology and proprietary...

TV maker Amtran has received orders from Sharp to produce TVs for sale in the North America market, according to industry sources.

Foxconn Japan RD, a R&D center established by Foxconn Electronics (Hon Hai Precision Industry) in the second half of 2013, is continuing to expand facilities in Japan and is taking...

Sharp Solar returned to the top of the solar photovoltaic (PV) module shipment rankings during the first quarter of 2014, after a five year absence, according to Solarbuzz.

Taiwan-based Innolux passed former market leaders Japan Display and Sharp to become the leading automotive TFT LCD panel supplier in 2013, according to DisplaySearch. Innolux garnered...

Japan-based PV vendor Sharp plans to hike the required energy conversion rates for P-type monocrystalline silicon solar cells its procures over the next 3-6 months, putting pressure...

Powerchip Technology reportedly is looking to gain more control over Renesas SP Drivers (RSP), a LCD driver joint venture set up by Renesas Electronics, Sharp and Powerchip.

Sharp has signed an agreement with Serm Sang Palang Ngan (SSP) of Thailand to construct a 52MW solar power generation plant. Construction will begin in January, with operations scheduled...

Vizio has released orders equivalent to 40% of its 2014 TV shipments to TPV Technology and 30% to Wistron, according to supply chain makers.

Most passive component makers including Feei Cherng Enterprise, Chilisin Electronics and Holy Stone have reported steep falls in revenues for October, affected by the October 1 holidays...

The availability of the iPad mini with Retina display may not be enough to meet market demand because Sharp's supply of 7.9-inch Retina display panels based on its Oxide TFT process...

Sharp has commercialized production of IGZO LCD panels for smartphones and will begin manufacturing them at its Kameyama Plant Number 2 before the end of 2013.

Sharp has begun sample deliveries of IGZO LCD panels that reach Ultra HD resolution in a 15.6-inch notebook.

With smartphone penetration still in the early stages in China, a new study indicates that the country could become a "one screen nation," outpacing the US in consumers...

Panel makers from China and Japan such as China Star Optoelectronics Technology (CSOT) and Sharp plan to make appearances at the Touch Taiwan exhibition from August 28-30, 2013 where...

Sharp Imaging and Information Company of America (SIICA), a division of Sharp Electronics, has announced the release of a new 20-inch (19.5" diagonal) Full HD multi-touch monitor,...

China-based mono-crystalline solar wafer firm Solargiga Energy Holdings recently announced a new business cooperation with Japan-based Sharp Corporation, in which the latter will...

Sharp will launch new Ultra HD TVs under its Aquos UD1 series in Japan starting in June 2013.

Sharp will begin production of three types of IGZO LCD panels that boast pixel densities among the highest in the industry, according to the company. These LCD panels are intended...

Sharp will reportedly release large-size Ultra HD TVs near the end of 2013 despite industry rumors stating the TV will be released sometime during the summer, according to industry...

The March average retail pricing of retrofit 40W and 60W LED light bulbs increased in Japan while other markets saw prices fall compared to February.

Sharp has announced that the payment for the issue of new shares by third party allotment to Samsung Electronics Japan, which was resolved at the board of directors meeting of Sharp...

According to Japan-based media, Sharp originally wanted to sell its LCD TV plant in Mexico to Taiwan-based Foxconn Electronics (Hon Hai Precision Industry), and the negotiation was...

Samsung Electronics' recent investment in Sharp shows that Samsung is looking to bump up its competitive edge in the TV market amid increasing demand for large-size LCD TVs, most...
Related photos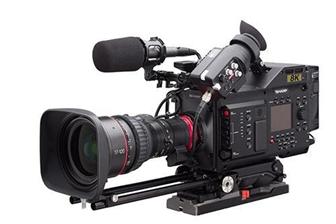 Sharp 8C-B60A
Photo: Company, Monday 4 December 2017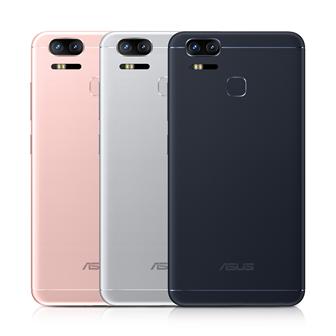 Asustek ZenFone 3 Zoom smartphone
Photo: Company, Monday 23 January 2017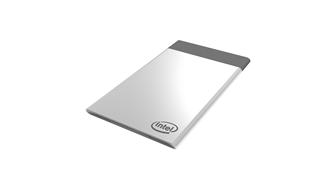 Intel Compute Card
Photo: Company, Tuesday 10 January 2017
Related news around the web