230 news items tagged partnership
During Consumer Electronics Show (CES) Asia, China-based home appliance vendor Haier and Intel formed a strategic partnership and will expand into the wireless charging industry.

With Sharp having recently accepted loans of JPY200 billion (US$1.68 billion) from cooperating banks and business-renewal organizations, Foxconn Electronics (Hon Hai Precision Industry),...

China-based Tencent has signed contracts with Bank of Beijing for a strategic partnership. The bank will provide CNY10 billion (US$1.61 billion) to support Tencent's Internet+ project...

Hewlett-Packard (HP) has recently unveiled its new Cloudline series cloud computing servers, manufactured and developed by Foxconn Electronics (Hon Hai Precision Industry) and the...

Hua Hong Semiconductor and eMemory Technology have jointly announced they will further strengthen their strategic partnership and work together in the field of microcontrollers (MCU),...

Microsoft and Samsung Electronics have expanded their global partnership to bring Microsoft mobile productivity services to more consumers and business customers. Samsung is planning...

Crystalline silicon solar cell maker Motech Industries will form a strategic partnership with Jiangsu Aide Solar Energy Technology, a China-based subsidiary of Taiwan-based diode...

Inventec chairman Richard Lee, at Xiaomi's product launch conference in Taiwan, pointed out that the company is expected to see about 100 million ODM/OEM product shipments in 2015,...

Infineon Technologies and United Microelectronics (UMC) have announced the extension of their manufacturing partnership into power semiconductors for automotive applications.

With Internet of things (IoT) applications growing popular, many Taiwan-based ODMs and EMS providers are planning to establish fund-raising platforms to attract partnerships with...

Taiwan-based ASMedia has announced is has signed contracts with AMD for a partnership, but no details were disclosed about the relationship except that the projects are related to...

Acer and MediaTek's cooperation in cloud computing is expected to achieve preliminary results in the first half of 2015 related to wearable devices, according to Acer BYOC business...

AMD's partnership with Asustek Computer is growing tighter and the CPU maker reportedly will use Zen to name its next-generation desktop APU platform for 2016 and their expanding...

Taiwan-based industrial PC maker Advantech is said to have sought a partnership with China-based Haier recently, looking to enter the Internet of Things (IoT) industry, according...

Clevo is currently in talks with China-based Tencent and Alibaba, looking to establish partnerships to integrate the physical channel retail business with the online shopping business,...

ABB, the leading power and automation group, recently announced a partnership with Volvo Buses, one of the world's leading bus manufacturers, to co-develop and commercialize electric...

Apple and IBM have announced an exclusive partnership that teams the strengths of each company to transform enterprise mobility through a new class of business apps - bringing IBM's...

Universal Display (UDC) has announced an expanded evaluation agreement with BOE Technology in which Universal Display will supply phosphorescent OLED (PHOLED) materials for display...

ID.com, the operator of the second largest B2C online shopping portal 360buy in China, and China-based graphics card and DIY motherboard vendor Colorful Technology and Development...

AMD reportedly will cooperate with Taiwan-based ASMedia Technology, a subsidiary of Asustek Computer, to integrate transmission interfaces such as SATA Express onto its next-generation...

Microsoft reportedly has been aggressively trying to persuade MediaTek to push Windows-based tablets in China's white-box market and with the software giant's announcement of offering...

ARM and UMC have announced an agreement to offer the ARM Artisan physical IP platform along with POP IP for UMC's 28nm high-performance low-power (HLP) process technology.

Taiwan-based online gaming service providers MacroWell OMG Digital Entertainment and Cayenne Entertainment Technology have announced a strategic partnership.

In WPC 2013, which was held from November 21st to November 23rd in Suzhou, Advantech invited important guests from Intel, ARM, and Loogson to join a panel discussion on the theme...

Infinet Group, a leading sales channel of test and measurement solutions, expands sales partnership with Wilder Technologies to South Korea and Japan regions. Infinet Group is now...
Related photos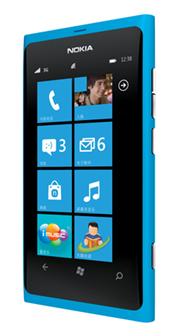 Nokia CDMA Windows Phone in China
Photo: Company, Thursday 29 March 2012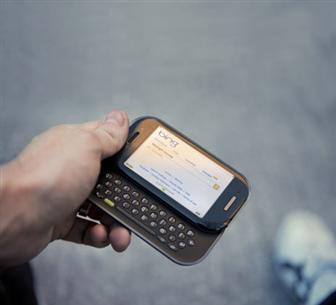 Microsoft Kin Two Windows phone
Photo: Company, Thursday 15 April 2010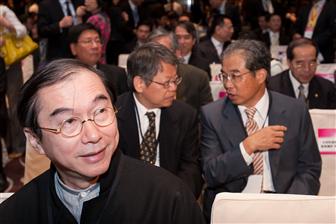 Barry Lam, chairman of Quanta Computer at Microsoft's 20 years anniversary event
Photo: Terry Ku, Digitimes, Tuesday 5 January 2010
Related news around the web