997 news items tagged NAND flash
Toppan Printing welcomes the potential for China-based companies to become partners, according to the Japan-based photomask vendor. Toppan is looking to work closely with China-based...

Taiwan-based Supreme Electronics, a major IC distributor for Samsung Electronics, has announced revenues for May 2017 increased 12.4% sequentially and 27% on year to NT$11.19 billion...

StorArt Technology, a leading NAND flash controller solution provider, announced the launch of the three new NAND flash controllers in the fourth quarters of 2017, including SSD/SA3801,...

The NAND Flash market remained tight in the first quarter of 2017 as it had been in the preceding quarter, according to DRAMeXchange. Despite seasonality, average contract prices...

The era of memory-dominated packaging technology has arrived, and heterogeneous stacking with memory and logic devices has become a trend, according to DK Tsai, chairman and CEO for...

There are 15 companies forecast to have semiconductor capital expenditures of more than US$1 billion in 2017, up from 11 in 2016 and only eight in 2013, according to IC Insights.

The global DRAM market will remain an oligopoly of three large firms over the next three years, according to Pei-Ing Lee, president for Taiwan-based Nanya Technology.

Electronic systems that improve vehicle performance; that add comfort and convenience; and that warn, detect, and take corrective measures to keep drivers safe and alert are being...

Solid State System (3S) has announced it is teaming up with Marvell to develop DRAM-less SSD controller solutions.

Phison Electronics originally planned to invest US$500 million in Toshiba's memory chip unit, but the plan has been postponed as Toshiba decided to sell more of the business' stake,...

IC Insights has released its list of the world's top-10 semiconductor sales leaders excluding pure-play foundries in the first quarter of 2017. In total, the top-10 semiconductor...

Memory controller IC supplier Silicon Motion Technology expects its revenues to increase 5-10% sequentially in the second quarter of 2017, with gross margin ranging from 48.5% to...

After nearly a quarter of a century, the semiconductor industry could see a new number-one supplier in the second quarter of 2017. If memory market prices continue to hold or increase...

Macronix International has been engaged in the development of 3D NAND technology, and expects to enter volume production of chips built using the technology for SSDs in 2018, according...

Macronix International has reported its third consecutive profitable quarter enabling its net value per share to stay above NT$5 (US$0.17). The maker of flash and mask ROM memory...

Micron Technology has been actively allocating its global resources to enhance its DRAM and NAND flash product lines, according to Wayne Allan, VP of global manufacturing at the US-based...

Packaging and testing company Powertech Technology (PTI) expects to post mid single-digit sequential growth in revenues for the second quarter of 2017, said company president JY Hung...

Memory module maker Adata Technology has reported net profits of NT$778 million (US$25.7 million) for the first quarter of 2017, with EPS climbing to a nearly 4-year high of NT$3.6...

SK Hynix has reported operating profits of KRW2.47 trillion (US$2.2 billion) on consolidated revenues of KRW6.29 trillion for the first quarter of 2017, with both results hitting...

The new Samsung Galaxy S8 equipped with 64 gigabytes (GB) of NAND flash memory carries a bill of materials (BOM) cost that comes out to US$301.60, much higher than for previous versions...

AP Memory Technology has disclosed plans to raise its specialty DRAM (SRAM) prices. The memory design house also expressed optimism about demand for IoT applications that will offset...

The supply of DRAM memory is likely to stay tight for a substantial period of time, according to Frank Huang, chairman for Taiwan-based pure-play foundry Powerchip Technology.

Robust demand for NAND flash memory will boost revenues at packaging and testing company Powertech Technology (PTI) in the second half of 2017, according to industry sources.

The global output of 3D NAND flash memory chips is set to expand substantially in the second half of 2017, and will exceed that of 2D NAND chips in the fourth quarter of the year,...

Worldwide semiconductor revenues are forecast to total US$386 billion in 2017, an increase of 12.3% from 2016, according to Gartner. The prediction is up from the research firm's...
Related photos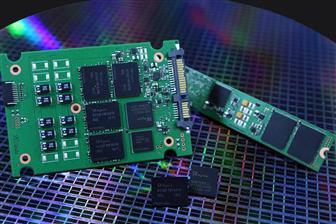 SK Hynix 4TB enterprise SSD
Photo: Company, Thursday 8 February 2018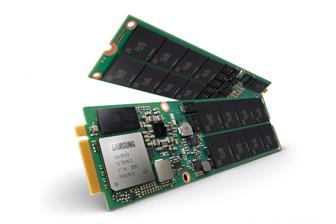 Samsung 1Tb V-NAND
Photo: Company, Friday 11 August 2017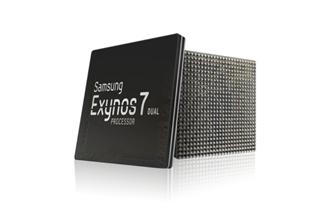 Samsung 14nm chips for wearables
Photo: Company, Tuesday 18 October 2016
Related news around the web