349 news items tagged LTE
The global cellular baseband processor market grew 5.4% on year to reach US$4.4 billion in the second quarter of 2013, according to Strategy Analytics.

Mainly due to the promotion of TD-LTE by China Mobile, global demand for entry-level LTE smartphones for sale at around US$200 and mid-range models at about US$300 is expected to...

Taiwan-based networking/communication device maker SerComm has focused its LTE business on LTE Small Cell and expects the product line to account for 5-10% of consolidated revenues...

HTC, a pioneer of LTE smartphones previously, appears to have lost its competitive advantage in the segment and has seen its market share lag behind Samsung Electronics, Apple, Sony...

Arcadyan Technology has obtained orders for IP set-top boxes (STBs) from three telecom carriers in Europe, with shipments to begin in January-February 2014. It has also been testing...

Sporton International, an inductor maker and testing services provider, saw its revenues edge up 4.4% and 27.1% to a record high of NT$204 million (US$6.81 million) in July thanks...

The private Long Term Evolution (LTE) market is expected to show slow growth over the next five years, but longer term the amount of data connections are expected to soar, according...

Yota launched the first LTE-Advanced (LTE-A) network in Russia last October; however, with the first compatible handset, SK Telecom was the earliest to make the technology commercially...

Taiwan's National Communications Commission (NCC) is likely to assign 2.6GHz bands for operating FDD LTE communication services in the future, because the development of FDD LTE telecom...

With the first service providers, such as SK Telecom, now upgrading their networks to LTE-Advanced (LTE-A) and China Mobile deploying a TD-LTE network and issuing a huge tender for...

Taiwan-based networking/communication device makers originally expected shipments of 8-10 million LTE data terminal devices in 2013 but have seen far lower than expected order volumes...

PCL Technologies, a Virgin Islands-registered optical component and module maker with production based in China, has begun R&D on 10G optical transceiver modules for use in 4G...

Cavendish Kinetics recently announced the availability of production samples of its tunable RF capacitors to key strategic partners. Shipped as a chip scale package (CSP), the Cavendish...

Asia is expected to be the largest LTE market among regions around the world in 2015, Greater China president Markus Borchert for Nokia Siemens Networks said at the LTE Marketing...

Taiwan-based networking/communication device maker Gemtek Technology originally set a goal of shipping one million LTE terminal devices in 2013, but expects shipments to exceed the...

China-based telecom equipment vendor Huawei Technologies has been developing Beyond LTE - 3GPP (third Generation Partnership Project) Release 12 specifications - and aims to hike...

Newlans COO Divi Gupta and his small entourage recently stopped by the Digitimes office to talk up the company's reconfigurable CMOS analog designs targeting ultra-broadband handsets...

Sporton International, an inductor maker and testing services provider, saw the proportion of its revenues generated from testing and inspection services reach 89.8% in February and...

Sequans Communications has successfully completed interoperability testing of Alcatel-Lucent's LTE infrastructure equipment with Sequan's eBMS-capable LTE chipsets, according to the...

Taiwan-based networking/communication device makers ZyXEL Communications, SerComm, Gemtek Technology and Arcadyan Technology will exhibit LTE devices at the Mobile World Congress...

China-based Huawei Technologies has been increasingly globally competitive in price for LTE (Long Term Evolution) terminal devices due to the adoption of much less expensive chip...

Taiwan-based ODMs are expected to ship more than 10 million LTE (Long Term Evolution) data-communication terminal devices in 2013, according to these makers.

Vitesse Semiconductor has been a major player in the semiconductor industry for the past 28 years, from its role in the telecom area in the heyday of SONET/SDH to becoming involved...

China Telecom, the only CDMA 2000 operator in China, is likely to adopt FDD (frequency division duplexing) LTE as its 4G standard because the company is undertaking FDD LTE tests...

Global sales of LTE-enabled smartphones are expected to triple to 275 million units in 2013, according to an estimate by Strategy Analytics.
Related photos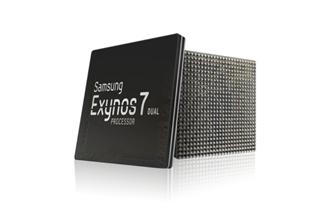 Samsung 14nm chips for wearables
Photo: Company, Tuesday 18 October 2016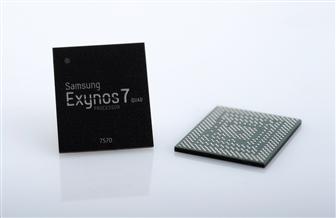 Samsung 14nm Exynos chips
Photo: Company, Wednesday 31 August 2016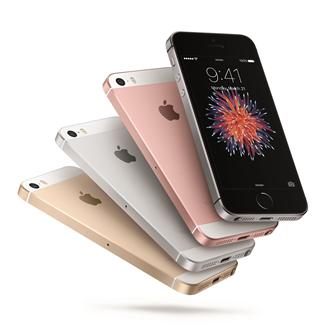 Apple iPhone SE smartphone
Photo: Company, Wednesday 23 March 2016
Related news around the web