575 news items tagged lighting
LED Epitaxial wafer and chip maker Epistar has licensed its LED filament patent to China-based LED lighting maker Leedarson Lighting for making LED filament style light bulbs. The...

Global LED lighting production value in 2014 is estimated at US$28.8 billion, accounting for 26.3% of total production value for all types of lighting products, according to Taiwan-based...

Increasingly, regulations around the world are calling for the adoption of lighting controls and are encouraging more advanced control systems to minimize energy consumption. While...

LED lighting is forecast to reach 32% of total lamp revenues in office lighting during 2015, according to IHS. Total worldwide revenues for office lamps are projected at US$3.5 billion,...

An international LED forum held in Taiwan in mid-June showed that makers have extended development and production from general lighting to IR (infrared), UV (ultraviolet) chips, and...

Taiwan-based lighting and power component maker Chicony Power Technology has announced it will distribute a dividend of NT$2.30 (US$0.07) in cash and NT$0.05 in stock and the company's...

Vertically-integrated LED firm Lextar Electronics is showcasing LED lighting products including lamps, light panels, light engines and ultraviolet (UV) applications at the 2015 LED...

In the face of natural resources being gradually depleted by humans, and the average temperature of the Earth gradually increasing, governments around the world are actively engaging...

LED packaging service provider Everlight Electronics is exhibiting various new LED packages for application to indoor/outdoor lighting, automotive lighting, horticultural lighting...

Lextar Electronics will exhibit DCOB (driver on chip on board) light engine modules at the 2015 Guangzhou International Lighting Exhibition, June 9-12, according to the company.

Global demand for LED lighting will peak in 2018, with LED applications to acount for 70% of all lighting products availabe in the market, according to Lawrence Lin, president for...

The scale of the global market for all LED lighting products will reach US$25.65 billion in 2015. And within this market, light tube and troffer/panel lights will make up US$3.44...

Packaged LED lighting revenues reached US$6.6 billion in 2014, with roughly 70% revenue generated from mid- to low-power LEDs, according to IHS.

EMS provider Lite-On Technology has become a supplier of automotive LED lighting, including headlights, tail lights, turn signals and in-car lamps, for US- and Europe-based automobile...

LED prices have declined to a point where this type of lighting is becoming the economical choice in almost every application. As such, the adoption of LED lighting is ramping up...

Taiwan-based LED lighting maker Laster Tech has become a major supplier of automotive LED lamp modules for Great Wall Motors, a major SUV and pickup truck maker in China, according...

Microcontroller (MCU) supplier Holtek Semiconductor is expected to post 10-15% sequential growth in second-quarter revenues, buoyed by strong shipments for home appliances, medical...

LED epitaxial wafer and chip makers Epistar and Lextar Electronics have seen increasing orders from Europe- and US-based LED lighting vendors, with shipments beginning to significantly...

Based on its discussions held on April 15, 2015, the Managing Board of Osram Licht AG intends to transfer the general lighting lamps business to an independent structure. This business...

China-based firms exported LED lighting products totaling US$1.59 billion during January-February 2015, hiking 42.3% on year, according to research organization GGII.

The Taiwan government-sponsored Industrial Technology Research Institute (ITRI) will sign an MoU with the National Institute of Standards and Technology (NIST) under the US Department...

Demand for all types of lighting products in the Japan market in 2015 is estimated at a total value of JPY646 billion (US$5.39 billion) and LED lighting will account for 78.6% (penetration),...

GaN-on-GaN technology can be used to grow blue-light laser as a source of lighting with luminous efficiency of 220lm/W, said 2014 Nobel laureate in physics Shuji Nakamura in a speech...

Competition in the LED market has been heating up with China-based LED firms aggressively integrating the whole supply chain vertically from chips to packaging to modules. China-based...

Royal Philips has announced that it has signed an agreement with a consortium led by GO Scale Capital through which it will acquire an 80.1% interest in Philips' combined LED components...
Related photos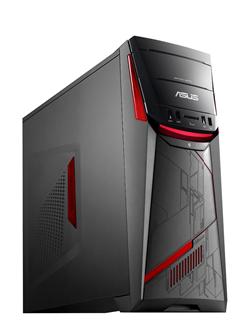 Asustek G11 gaming desktop
Photo: Company, Tuesday 7 February 2017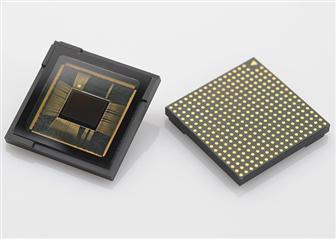 Samsung 12-megapixel image sensor
Photo: Company, Tuesday 22 March 2016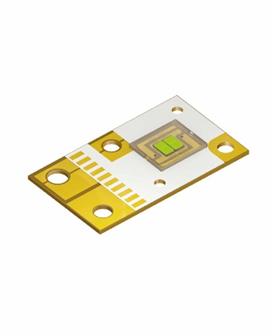 Osram Ostar Projection P2W
Photo: Company, Wednesday 18 December 2013
Related news around the web