305 news items tagged Korea
Japan-based Hoya, which has halted production of photomasks and other products at its Kumamoto plant since April 15 due to damage by earthquakes and an earthquake-induced fire in...

The South Korea government-sponsored Electronics and Telecommunications Research Institute estimates the production value for digital signage in South Korea in 2016 at KRW2.55 trillion...

The production value of South Korea's memory chip industry is expected to increase about 5% sequentially in the second quarter of 2016, according Digitimes Research. Demand for smartphones...

Combined revenues of Korea's major LCD driver IC vendors reached a record high of KRW419.4 billion (US$353.97 million) in 2015, with Silicon Works, a subsidiary of LG Electronics,...

Taiwan-based fingerprint sensor suppliers have started shipping products to China- and Korea-based smartphone vendors, according to sources at Taiwan-based foundries.

The development of sensor products will play a key role in Korea's plans to ramp up the production value of related IoT (Internet of Things) products from KRW1.6 trillion (US$14.5...

Observing the OTT/TV market in February, the US Federal Communications Commission (FCC) has proposed to make the set-top box (STB) market more open, allowing consumer electronics...

As of December 2015, Taiwan led all regions/countries in wafer capacity with nearly 22% of worldwide IC capacity installed in the country, according to IC Insights. Taiwan surpassed...

The production value of South Korea's memory chip industry is expected to decline around 10% sequentially in the first quarter of 2016, due mainly to falling chip prices, according...

Advanced Semiconductor Engineering (ASE) has received clearance from anti-trust authorities in South Korea and Germany for its intended buyout of Siliconware Precision Industries...

The Korea Evaluation Institute of Industrial Technologies (KEIT) will invest as much as US$6.67 million in public information displays, according to Korea-based ET News.

The Korea Institute of Machinery & Materials (KIMM) under the South Korea Ministry of Science, ICT and Future Planning has reached one micron level electronic linewidth used in...

Apple is about to finalize agreements with Samsung Display and LG Display regarding OLED panel supply. The two panel makers are estimated to invest a combined US$12.8 billion in production...

South Korea is expected to adopt AMOLED display technology, PI (polyimide) plastic substrates, organic TFT driving technology and roll-to-roll process to develop large-size flexible...

According to South Korea's Digital Times, Samsung Electronics will start mass production of DRAM chips built using 18nm (1x) process technology in the second quarter of 20...

The complementary investment market in Korea for OLED manufacturing equipment is expected to record US$8.64 billion between 2016-2020, according to UBI Research,

Korea panel makers have plans to mass produce 55-inch and above size transparent OLED displays from 2016 into 2017, according to Digitimes Research.

The Korea government has announced from 2016 it will invest US$110 million over a five-year period into developing materials and components for wearable products, according to Korea-based...

Korea-based panel makers will strengthen investments into 8K TV panel development in anticipation for demand in 2018.

Korea-based panel makers held an over 60% market share of Ultra HD (4K) TV panel shipments during the third quarter of 2015, according to new figures from Sigmaintell Consulting.

Korea panel makers are increasing developments for glasses-free 3D displays primarily aimed at the commerical segment, according to Digitimes Research.

The production value of memory chips, including DRAM and NAND flash devices, in Korea hit a new high of KRW13.92 trillion (US$11.8 billion) in the third quarter of 2015, compared...

Advanced Semiconductor Engineering (ASE) is looking to grow revenues generated from the market in Korea, where the Taiwan-based IC backend house has invested US$1 billion in building...

Korea panel makers aim to hold a 50% share in total display sales generated in 2017 through production of AMOLED, flexible, transparent and glasses-free 3D displays, according to...

Despite many makers seeing a slowdown in orders to China during the fourth quarter of 2015 due to increased competition in the market, Korea-based panel makers including Samsung Display...
Related photos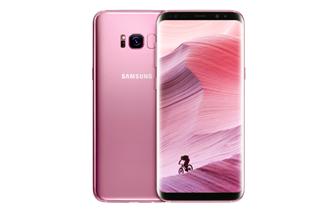 Rose Pink Edition of Samsung Galaxy S8+
Photo: Company, Tuesday 4 July 2017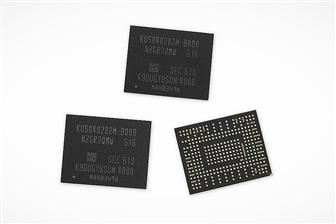 Samsung PM971-NVMe
Photo: Company, Thursday 2 June 2016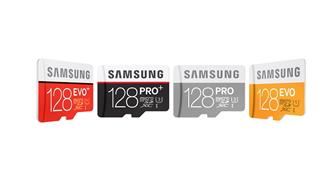 Samsung PRO Plus 128GB microSD cards
Photo: Company, Wednesday 23 December 2015
Related news around the web