219 news items tagged South Korea
As of December 2015, Taiwan led all regions/countries in wafer capacity with nearly 22% of worldwide IC capacity installed in the country, according to IC Insights. Taiwan surpassed...

South Korea is expected to adopt AMOLED display technology, PI (polyimide) plastic substrates, organic TFT driving technology and roll-to-roll process to develop large-size flexible...

Korea-based SK Telecom will start marketing a smartphone with high specifications but a low price tag, the Luna, in the Korea market on September 4, according to a Korea-based Yonhap...

South Korea will raise the nation's minimum wage in 2016 from KRW5,580 (US$4.90) to KRW6,030.

The production value of South Korea's memory chip industry soared 31% from a year earlier to almost KRW13 trillion (US$11.9 billion) in the first quarter of 2015, according Digitimes...

After separating its LCD and OLED businesses, Samsung Display is reportedly considering moving its LCD module (LCM) business, which is currently still operating in South Korea, to...

China panel maker BOE has signed a US$2.36 million agreement with South Korea equipment provider DE&T to purchase testing equipment, according to Korea-based newspaper ZDNet...

South Korea recorded production value of KWR2.42 trillion (US$2.3 billion) for robots mainly used in the industrial segment during 2013, growing on year by 6.5%, while KWR737.6 billion...

South Korea's production value for memory products, mainly DRAM and NAND flash chips, has been increasing for three consecutive quarters and reached KRW13.17 trillion (US$11.97 billion)...

China and South Korea recently signed a Free Trade Agreement (FTA). Acer founder Stan Shih said the agreement will put Taiwan at a disadvantage in IT competition.

The South Korea government aims to increase the South Korea market value for the Internet of Things (IoT) from KRW2.3 trillion in 2013 to KRW30 trillion (US$28.9 billion) in 2020,...

LG Display has reportedly begun giving up its unprofitable joint ventures and has sold its stake in Lucom Display Technology, a joint venture with Compal Electronics, to the Taiwan-based...

Samsung Electronics and SK Hynix posted total production value of KRW10.73 trillion (US$10.41 billion) for DRAM and NAND flash in the second quarter of 2014, the highest quarterly...

The South Korea government has been actively promoting development of the 3D printing industry, aiming to hike South Korea's 3D printing patents as a percentage of those around the...

While global supply of notebook panels has been tight or short because demand has been larger than originally expected, South Korea-based makers have adjusted capacity from making...

While Samsung Electronics is focusing on Ultra HD TVs instead of OLED TVs, South Korea-based panel makers have been developing OLED TV panels with Ultra HD resolution, according to...

Japan- and South Korea-based PV makers, in an attempt to export in-house-made PV modules to the US market following US imposition of preliminary anti-dumping tariff rates on PV products...

Samsung C&T's subsidiary in Taiwan began selling crystalline silicon wafers, conductive pastes, components and materials used in making solar cells andmodules in the local market...

South Korea paid about KRW350 billion (US$342.81 million) in royalties to ARM for AP licensing in 2012, up significantly from KRW180 billion in 2008 and the fee is expected to rise...

As labor costs in China are gradually rising, IT players have started turning to establish production lines in Vietnam, increasing the country's demand for upstream semiconductors...

Worldwide shipments of flat-panel TVs rose convincingly in the first quarter of 2014 compared to the same period in 2013, a stronger-than-expected showing that puts the industry on...

The market for Ultra HD TV panels reached a significant new benchmark in March 2014 when global shipments exceeded one million units for the first time, driven by vastly increased...

The production value of South Korea's memory chip industry edged up 1.7% sequentially to KRW9.92 trillion (US$9.3 billion) in the first quarter of 2014, driven by a sequential 20%...

While Taiwan-based makers have formed quite a complete supply chain for electric vehicles (EVs), South Korea-based makers are competing for orders from EV vendors, according to chairman...

As demand for smartphones and tablets is gradually approaching saturation with related shipment growths slowing down, vendors have been aggressively seeking new growth drivers. Wearable...
Related photos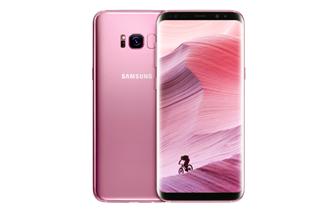 Rose Pink Edition of Samsung Galaxy S8+
Photo: Company, Tuesday 4 July 2017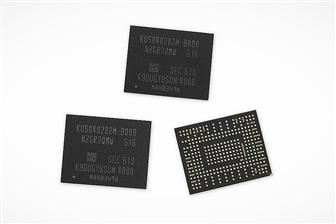 Samsung PM971-NVMe
Photo: Company, Thursday 2 June 2016
Related news around the web