857 news items tagged Japan
While TFT-LCD technology and OLED technology have respective advantages in production cost and application, LTPS (low-temperature poly-Si) technology provides back panels for each...

Japan Display has had its sales team solicit panel orders from Lenovo, Huawei Technologies and Asustek Computer for notebook, tablet and 2-in-1s , according to Taiwan-based supply...

Google has announced it will expand its Cloud Platform Region and establish new centers in Oregon, the US and Tokyo, Japan with both to start operating at the end of 2016.

The announcement that Japan Display (JDI) is undertaking structural reforms is no surprise considering the competitive state of the LTPS display market for small- to medium-size pa...

Optical component and module maker PCL Technologies expects orders for LTE optical transceiver modules from Japan and China in 2016 to increase significantly on year, according to...

Dai Nippon Printing (DNP) and E Ink Holdings have announced a strategic partnership to co-develop and co-market products using E Ink epaper. DNP will leverage its strong sales network...

Japan-based telecom carrier NTT DoCoMo began establishing Uchisuma (smart family) experience zone in its stores and distributors' stores on October 16, 2015, looking to help consumers...

With Japan-based Mizuho Bank and Mitsubishi Tokyo UFJ Bank having recently crossed into the Financial Technology (FinTech) industry, FinTech has become a new trend. However, Japan's...

There were 35.77 million handsets shipped in the Japan market in 2015, slipping on year for the third consecutive time by 6.6%, according to Japan-based MM Research Institute.

Toshiba is looking to expand production of its proprietary BiCS flash 3D memory by acquiring 150,000 square meters of land in Japan's Mie prefecture, according to the company.

Japan-based Konica Minolta exhibited flexible OLED lighting panels based on a roll-to-roll process at Lighting Japan 2016 in Tokyo during January 13-15, showing that it is a global...

Asustek Computer ranked the number one supplier of SIM-free smartphones in Japan in 2015 with a 28.6% market share, according to a Chinese-language Economic Daily News (EDN)...

Though the Web would seem to be the obvious go-to medium for advertisers in the smartphone era, Japan-based advertisers are still primarily focusing their attention on TV commercials...

At the Lighting Japan 2016 exhibition in Tokyo during January 13-15, CSP (chip scale package) LEDs were a major focus. There were CSP LEDs developed by Japan-based GeneLite for smartphone...

Power supply maker and power management solution provider Delta Electronics has completed a PV power-generating station with installation capacity of 4.6MWp in Hyogo Prefecture, southwestern...

Solar cell maker Solartech Energy has announced a 2.45MWp PV power-generating station it has built in Fukushima Prefecture, northeastern Japan, has been connected to a local grid,...

Japan's Ministry of Health, Labor and Welfare has liberally interpreted remote medical care services by eliminating many restrictive definitions, allowing physiological measurements...

TVs sized 40- to 49-inch accounted for 28.73% of Japan's overall TV sales in October while 30- to 39-inch units accounted for 28.66%. This is the first time when the 40-inch TV segment...

Following the steps of Softbank, NTT DoCoMo and KDDI have also launched household robots as part of their efforts to boost revenues. The move is expected to ramp up the popularity...

Google's Nexus 6P, Sony Mobile Communications' Xperia Z5 series products and a number of feature phones highlighted the product presentation for the winter-spring session held by...

According to LEDinside, the global average price of 40W replacement LED light bulbs rose 2.8% to US$11.10 in October, while 60W replacement bulbs rose 3.5% to US$15. LEDinside analyst...

Acer on October 29 announced that it will launch Liquid Z330 as a SIM-free 4G smartphone in the Japan market through Japan-based Rakuten Mobile's online retail channels and retail...

Netflix has officially made inroads into the Japan market in cooperation with Softbank, a move which will add pressure on local service providers, according to Digitimes Research.

Apple's iPhone products have strong demand in Japan and accounted for 60% of the country's smartphone sales in 2014; however, despite iPhone 6s and 6s Plus' strong sales of 13 million...

HTC on October 1 unveiled two SIM-free smartphones, Desire Eye and Desire 626, for launch in the Japan market at retail prices of JPY50,000 (US$416) and JPY29,800 in mid-October,...
Related photos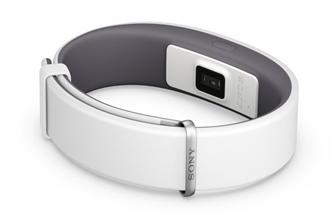 Sony SmartBand 2
Photo: Company, Monday 24 August 2015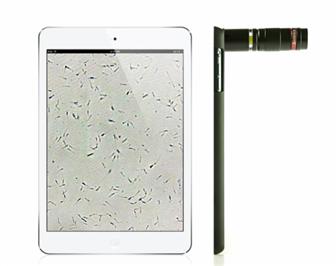 Aidmics iSperm inspection device for pig sperm
Photo: Julian Ho, Digitimes, Wednesday 10 June 2015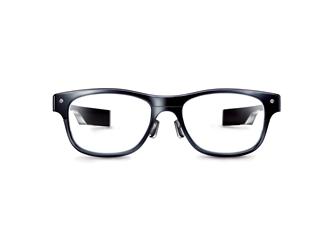 JINS Meme smart eyewear
Photo: Company, Tuesday 23 December 2014
Related news around the web