128 news items tagged GPS
Taiwan-based Mitac International's Magellan brand return-to-route navigation solution has obtained orders from New York City Department of Sanitation (DSNY) for use in snowplow and...

GPS navigation module maker RoyalTek may see difficulties to achieve profitable operations in 2017 due to shrinking market and its client base, but increasing car-electronic product...

The global animal husbandry industry is growing in economy of scale, but in the vast natural pasturelands, operators would see a certain risk of assets loss if they lack precision...

Specializing in smartphone SoC chips, MediaTek has been aggressively developing its highly-integrated SoC offerings for wearable and IoT applications. With its IoT solutions, MediaTek...

Magellan, the GPS brand subsidiary of Mitac International Magellan, has announced cooperation with Samsung Electronics America to supply enterprise-level electronics logging devices...

AP Memory Technology has disclosed plans to raise its specialty DRAM (SRAM) prices. The memory design house also expressed optimism about demand for IoT applications that will offset...

Own-brand GPS tracker device maker ATrack Technology aims to become one of the global top-3 vendors, the company said at an October 29 investors conference.

Acer has announced it will acquire bicycle GPS vendor Xplova and integrate the vendor's GPS technologies, bicycle routes and maps into its Build Your Own Cloud (BYOC) platform.

Sysgration, a maker of components and modules for IoT (Internet of Things) and IoV (Internet of Vehicles) applications, and Whistle Labs, a US-based vendor of GPS pet trackers, on...

HOLUX, an innovative developer and manufacturer of GPS applications, will launch its latest GPS series products - including a wearable smartwatch with heart-rate and fatigue detection,...

At the Hong Kong Electronics Fair (Autumn Edition) 2014, many IT vendors showcased their latest wearable devices with white-box smart bracelets being a spotlight at the show, and...

Samsung Electronics and Sony Mobile Communications both have unveiled high-end smartwatches with GPS functionality, putting more pressure on GPS device suppliers including Garmin...

Wearable technology will be characterized by the diversity of products, but only the product categories with a clear use-case and therefore target audience will succeed. ABI Research...

Garmin, Mio Technology and Maction Technologies, in view of decreasing demand for GPS PNDs (portable navigation devices), have extended production and marketing to GPS devices for...

Garmin has launched various models of GPS watches for jogging, mountain climbing, bicycling, outdoor activities, marine sports and flight, the company's Asia Pacific sales & marketing...

Despite the continued decline of PNDs, and the threat of smartphones, smartwatches and eyewear, the portable GPS-enabled device market is forecast to continue to hold its own thanks...

HOLUX Technology Inc., a manufacturer and professional designer of GPS, is preparing to launch a newly outdoor GPS - SporTrek 1170 with flexible electronic paper display (EPD).

In the China market, 342,000 in-car GPS navigation devices were shipped to automobile makers on an OEM basis during the fourth quarter of 2012, increasing 9.3% on quarter and 14.8%...

Whether the Apple smart watch rumor is true or not, the GPS fitness watch market is set to reach US$1.07 billion in 2013, according to research firm ABI Research.

Taiwan-based GPS navigation device makers generated total production value of NT$26.4 billion (US$895 million) in the third quarter of 2012, representing a decrease of 11.4% due to...

With the 2012 COMPUTEX Taipei opening at the Taipei World Trade Center from June 5~9, HOLUX brings you the latest products including car digital video recorder GVR-2100 G1, robust...

MediaTek has rolled out a new 4-in-1 SoC solution designed for smartphones, tablet PCs and portable electronics devices. Dubbed MT6620, the solution integrates 802.11n Wi-Fi, Bluetooth...

The research and develop team of Aptostech will exhibit a full range of GPS Driving Recorder integrated from single-len camera to multiple-lens camera, in Computex 2011. The team...

Taiwan-based Wistron ITS, a software design subsidiary of Wistron, has recently cooperated with Japan-based Hitachi and plans to import the landmark information software GeoPDF, which...

Taiwan's Ministry of Economic Affairs (MOEA) on March 23 announced the commencement of the European Satellite Navigation Competition (ESNC) 2011 Taiwan, a European Union (EU)-sponsored...
Related photos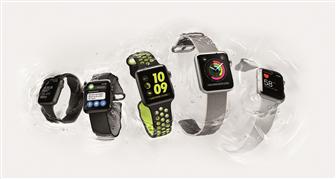 Apple Watch Series 2 smartwatches
Photo: Company, Thursday 8 September 2016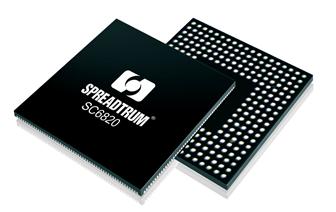 Spreadtrum SC6820 baseband chip
Photo: Company, Wednesday 11 January 2012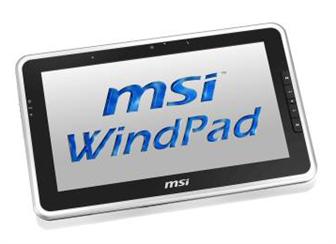 MSI WindPad 100W tablet PC
Photo: Company, Wednesday 29 December 2010
Related news around the web