882 news items tagged flash
Toshiba has disclosed the company continues to negotiate the sale of its memory chip business, Toshiba Memory, with Innovation Network of Japan, Bain Capital Private Equity and Development...

MediaTek has unveiled its first narrow band Internet of Things (NB-IoT) system-on-chip (SoC), the MT2625, and announced a collaboration with China Mobile to build what the companies...

Winbond Electronics has announced an expansion of its flash product portfolio with the introduction of its lowest-voltage SpiFlash memories to date. At 1.2 and 1.5V, and in 8-pin...

Faraday Technology has announced that its MFP (Multi-Function Printer) ASIC solutions have surpassed 50 design wins since its introduction 10 years ago, and the MFP ASIC shipment...

Increasing demand for AMOLED panels from brand-name smartphone vendors and the industry's rising output for TDDI (touch with display driver) solutions have propelled the NOR flash...

Western Digital has issued a statement regarding Toshiba's selection of a consortium led by Korea-based SK Hynix and Bain Capital Japan, with funding provided by the government in...

Powerchip Technology has restarted its NOR flash production line amid tight supply of the memory.

The ongoing slump in shipments of standard PCs along with the drop-off in tablets are setting the stage for handset IC sales to finally surpass IC revenues in total personal computing...

Winbond Electronics plans to expand its 12-inch fab capacity to 48,000 wafers per month by the end of 2017 from the current 44,000 units, according to the memory maker. The monthly...

There will be a severe shortage of NAND flash memory chips in the third quarter of 2017, and the tight supply will persist through the fourth quarter, according to Taiwan-based Innodisk,...

Toppan Printing welcomes the potential for China-based companies to become partners, according to the Japan-based photomask vendor. Toppan is looking to work closely with China-based...

Taiwan-based Supreme Electronics, a major IC distributor for Samsung Electronics, has announced revenues for May 2017 increased 12.4% sequentially and 27% on year to NT$11.19 billion...

StorArt Technology, a leading NAND flash controller solution provider, announced the launch of the three new NAND flash controllers in the fourth quarters of 2017, including SSD/SA3801,...

Taiwan-based backend service companies including ChipMOS Technologies, Walton Advanced Engineering and Lingsen Precision Industries are expected to post brisk revenue results for...

The NAND Flash market remained tight in the first quarter of 2017 as it had been in the preceding quarter, according to DRAMeXchange. Despite seasonality, average contract prices...

The era of memory-dominated packaging technology has arrived, and heterogeneous stacking with memory and logic devices has become a trend, according to DK Tsai, chairman and CEO for...

There are 15 companies forecast to have semiconductor capital expenditures of more than US$1 billion in 2017, up from 11 in 2016 and only eight in 2013, according to IC Insights.

MediaTek has announced its next-generation Wi-Fi chipset portfolio for connected smart home, office and other IoT applications. The MediaTek MT7686, MT7682, and MT5932 will deliver...

The global DRAM market will remain an oligopoly of three large firms over the next three years, according to Pei-Ing Lee, president for Taiwan-based Nanya Technology.

Electronic systems that improve vehicle performance; that add comfort and convenience; and that warn, detect, and take corrective measures to keep drivers safe and alert are being...

Solid State System (3S) has announced it is teaming up with Marvell to develop DRAM-less SSD controller solutions.

Phison Electronics originally planned to invest US$500 million in Toshiba's memory chip unit, but the plan has been postponed as Toshiba decided to sell more of the business' stake,...

ChipMOS Technologies, a backend house targeting the LCD driver IC and memory chip sectors, expects rising sales generated from the LCD driver IC and mixed-signal chip sectors in the...

China-based pure-play foundry SMIC expects to post a sequential decrease of 3-6% in revenues for the second quarter of 2017, with gross margin ranging from 25% to 27%.

Sumco has reportedly cut its wafer shipments to Wuhan Xinxin Semiconductor Manufacturing (XMC), and given priority to Taiwan Semiconductor Manufacturing Company (TSMC), Intel and...
Related photos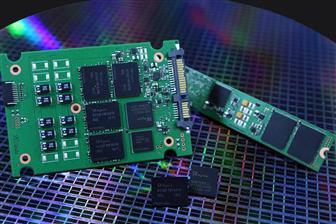 SK Hynix 4TB enterprise SSD
Photo: Company, Thursday 8 February 2018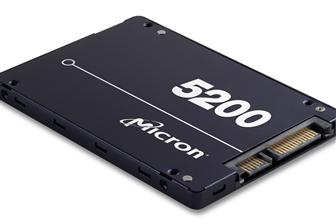 Micron 5200 SATA SSD
Photo: Company, Thursday 25 January 2018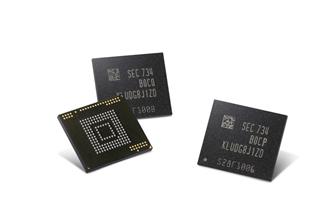 Samsung eUFS solution for auto apps
Photo: Company, Friday 13 October 2017
Related news around the web