264 news items tagged embedded
Memory module maker Apacer Technology expects shipments of its embedded SSDs during the second half of 2015 to be 10-15% higher than the levels in the first half.

Germany-based embedded PC module maker Congatec has announced it will establish an R&D center in Taiwan. The facility will be the company's first R&D center in Asia and the...

ARM and United Microelectronics (UMC) have jointly announced the availability of a new ARM Artisan physical IP solution on 55nm to accelerate the development of ARM processor-based...

Advanced Semiconductor Engineering (ASE) and TDK have announced that the companies will enter into an agreement to establish a joint venture company to manufacture IC embedded substrates...

According to a new report from IHS, embedded touch displays, including in-cell and on-cell touch displays, are forecast to comprise nearly 40% of touch module shipments for mobile...

The top-10 major handset vendors in China are all expected to release smartphones with in-cell and on-cell touch technologies in 2015, with the technology reaching over a 15% penetration...

Taiwan-based Powerchip Technology is developing a single-chip solution integrating embedded flash memory and ARM-based processors, targeting Internet of Things (IoT), according to...

Embedded navigation shipments will receive a much-needed boost with a CAGR of 31.6% between 2016-2020 as more and more consumer vehicles are sold with some form of embedded connectivity...

Globalfoundries and NXP Semiconductor have jointly developed a next-generation embedded non-volatile memory (eNVM), which has resulted in production of 300mm prototype wafers on Globalfoundries'...

Hua Hong Semiconductor and eMemory Technology have jointly announced they will further strengthen their strategic partnership and work together in the field of microcontrollers (MCU),...

The Internet of Things (IoT) is transforming product companies into service businesses. These companies are discovering that launching, managing, and expanding an IoT service comes...

At the recent Digitimes Embedded Technology Forum (DTF), Kamal Khouri, AMD marketing director of embedded solutions, delivered a keynote where he provided AMD's view on the challenges...

Cameron Swen, segment marketing manager for medical applications in AMD's Embedded Solutions Division and Colin Cureton, senior manager of AMD's embedded product management team,...

IoT devices, which have been receiving a great deal of attention from the global ICT industry have several major characteristics: versatility, reliability, security, small-size, mobility...

The Internet of Things (IoT) has grown rapidly in just a few years from simply PCs connected to the Internet to one of the key technology trends of the future. After a burst of rapid...

The development of the Internet of Things (IoT) applications has generated demand for terminal devices, networking/communication equipment, cloud computing hardware/software and storage...

Cypress Semiconductor and United Microelectronics (UMC) have jointly announced that UMC licensed Cypress's SONOS (silicon-oxide-nitride-oxide-silicon) embedded flash memory intellectual...

Taiwan-based NAND flash and industrial DRAM memory module provider Innodisk will further expand its production lines for industrial DRAM products for IoT (Internet of Things) and...

Since 2006, there have been more embedded systems, industrial equipment, sensor devices, instruments, meters, cameras, animals, and other objects connected to the Internet than humans...

VIA Technologies has recently been demoted to become a full-cash delivery stock by the Taiwan Stock Exchange (TSE) because its stock's net asset value dropped below NT$5 (US$0.16)...

Huawei Device is expressing more interest in embedded touch panel solutions for smartphones released in 2015, according to industry sources.

The IPC & Embedded Expo 2014, an exhibition to promote Internet of Things (IoT) and smart industrial systems, is taking place in Shenzhen, southern China, during August 6-8.

In August 2014, IPC & Embedded Expo 2014 will be held in Shenzhen, Beijing, Shanghai and Chengdu. As the only large-sized technical exhibition focused on the IPC and embedded...

Vecow, a front-runner in the application fields of embedded system, image processing, and intelligent automation, has introduced the latest fanless embedded system series, MCS-7000,...

Congatec AG, a leading manufacturer of embedded computer modules, extends its board-level product range with the first industrial Mini-ITX motherboard. The new embedded motherboards...
Related photos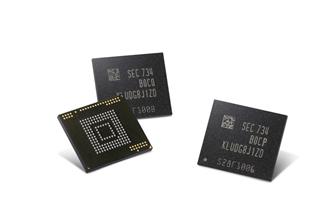 Samsung eUFS solution for auto apps
Photo: Company, Friday 13 October 2017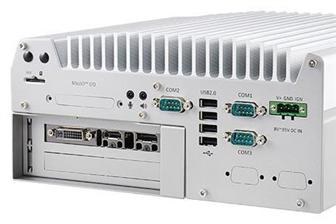 Neousys Nuvo-5095GC IPC
Photo: Company, Wednesday 30 August 2017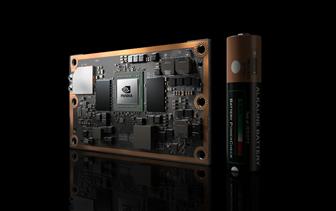 Nvidia Jetson TX2 platform
Photo: Company, Friday 10 March 2017
Related news around the web