344 news items tagged desktop
Asustek Computer, citing figures from research firm IDC, pointed out that the company's notebook shipments in China have already surpassed Acer and it has become the second largest...

Pegatron Technology and Asustek Computer are set to host their third-quarter investor conference on October 27 and 31, respectively, with Asustek's Eee Pad Tranformer and Zenbook...

CPU maker AMD has announced availability of its new A-series Accelerated Processing Unit (APU) A4-3300 and A4-3400 desktop processors, bringing the entry-level desktop APU price down...

CPU maker Intel has recently launched several new Sandy Bridge-based processors, while has also reduced the price of some existing CPUs to defend from AMD's competition with APUs.

The recently published 12th Five Year Plan clearly states the government's intention to reform the country's industrial structure, meaning there will be a shift in focus from eastern...

Back-to-school demand in Taiwan's PC market has already started to appear, and demand from students for notebooks is much stronger than for desktops with a sales ratio of 6:4, according...

Taiwan-based notebook makers Quanta Computer and Wistron both saw their revenues and notebook shipments drop on month in July due to their downstream clients reducing orders for July...

Optical disc drive (ODD) shipments are facing a great uncertainty in the future as Intel is aggressive pushing its new ultrabook design, which will not require the adoption of an...

Sales of notebook, desktop and e-book readers, which are targeting education and document processing purposes, will have a chance to see a significant growth in the third quarter...

Intel is set to launch several new Celeron processors for both desktops and notebooks in September, and will gradually phase out some existing Celeron models.

The desktop PC market, benefiting from the rise of tablet PCs, is expected to achieve a growth of 8% on year in terms of shipments in 2011 with motherboard players including Gigabyte...

Global notebook brand vendors Hewlett-Packard (HP) and Acer are set to significantly increase their notebook supply proportions from Chongqing, China in the second half of 2011 with...

First-tier PC brand vendor Hewlett-Packard (HP) is set to add its TouchPad tablet PC and smartphone as new products line in the IT market, to help fill in the gap of its cloud computing...

First-tier global PC brand vendors Hewlett-Packard (HP) and Acer are both placing their focus on the enterprise market in the second half of 2011 with HP recently launching 22 new...

AMD has announced the availability of the new high-performance AMD Fusion A series accelerated processing units (APUs) for consumer notebooks and desktops.

Taiwan-based electronics manufacturing service (EMS) provider Foxconn Electronics (Hon Hai Precision Industry) chairman Terry Guo, at a recent investors meeting, stated that Foxconn...

Worldwide PC shipments are now expected to grow by just 4.2% in 2011, down from a February forecast of 7.1%, according to the IDC Worldwide Quarterly PC Tracker. A combination of...

Apple has introduced iCloud, a breakthrough set of free new cloud services that work seamlessly with applications on your iPhone, iPad, iPod touch, Mac or PC to automatically and...

AMD, at its press conference at Computex 2011, announced a new 40nm Z series APU codenamed Desna to target the tablet PC market, according to Rick Bergman, Senior Vice President and...

AMD will launch Llano, its new desktop-platform quad-core Fusion APU (accelerated processing unit) model, and chipsets A75 and A55 supporting SATA 3 and USB 3.0 in July 2011, with...

Global shipments of notebooks are expected to grow less than 10% in 2011 compared to a 12-15% growth projected previously, while desktop shipments are likely to gain 7-8% in the year,...

Taiwan-based notebook maker Wistron has announced consolidated revenues of NT$44.01 billion (US$1.54 billion), down 11.3% on month, but up 10.8% on year, while its notebook shipments...

Nvidia, in the first quarter of 2011, achieved a share of 59.4% in the desktop GPU market with AMD scored a share of 40.6%, according to sources from graphics card players citing...

A myriad of factors contributed to the first contraction in the worldwide PC market since the end of the recent recession. Global PC shipments declined 3.2% during the first quarter...

Japan-based notebook vendor Fujitsu has launched several new Intel Sandy Bridge-based notebooks including 15.6-inch LifeBook AH531 and LH531, 17.3-inch LifeBook NH751 in Taiwan; although...
Related photos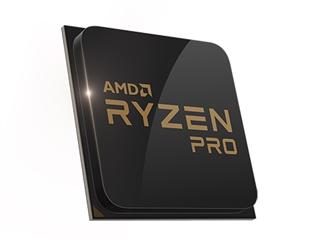 AMD Ryzen PRO desktop processors
Photo: Company, Tuesday 4 July 2017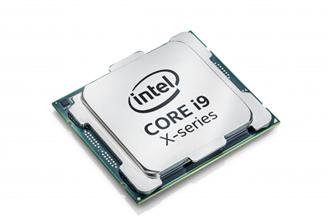 Intel Core X-series processor (Core i9)
Photo: Company, Monday 5 June 2017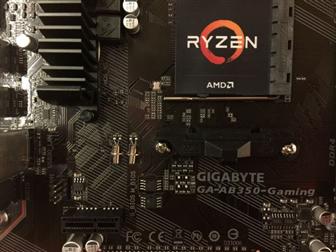 AMD Ryzen processor
Photo: Company, Friday 3 March 2017
Related news around the web