34 news items tagged DDR4
DRAM chipmaker Nanya has reported consolidated revenues of NT$6.15 billion (US$210.1 million) for January 2018, hitting a monthly record for the fourth consecutive month.

After experiencing an impressive rise in 2017, DRAM prices are expected to soar further in the first half of 2018, and overall market situations will remain steady throughout the...

Tsinghua Unigroup hasn't made any contact or talk with SK Hynix Semiconductor over technology licensing permits, as it is fully shifting to in-house development of chip design and...

Zhaoxin Semiconductor, a leading China maker of x86 processors, expects its annual CPU sales to double for two consecutive years in 2017-18 due to its successful penetration into...

With Samsung looking to expand production capacity, the global bit growth of DRAM in 2018 is projected to reach 22.5% compared with 19.5% in 2017, according to DRAMeXchange.

Nanya Technology has started volume shipments of 20nm 4Gb DDR3 chips, and is scheduled to enter mass production of 20nm 8Gb DDR4 chips in the fourth quarter of 2017, according to...

Xilinx, ARM, Cadence Design Systems and TSMC have announced a collaboration to build the first CCIX (cache coherent interconnect for accelerators) test chip in TSMC 7nm FinFET process...

Samsung Electronics, SK Hynix and Micron Technology generated a combined US$4.43 billion in server DRAM revenues in the second quarter of 2017, up 30.1% from the about US$3.4 billion...

EDA vendor Synopsys has introduced its complete DesignWare high bandwidth memory-2 (known as HBM2) IP solution consisting of controller, PHY and verification IP, enabling designers...

Nanya Technology has unveiled its new headquarters consisting of a new fab, in which the Taiwan-based DRAM maker invested a total of NT$55.7 billion (US$1.84 billion).

The global DRAM market will remain an oligopoly of three large firms over the next three years, according to Pei-Ing Lee, president for Taiwan-based Nanya Technology.

MediaTek has introduced its newest full-featured chipset - MT8516 - designed to enable Voice Assistant Devices (VADs) and smart speakers, including the Google Assistant. MediaTek...

Average contract prices for 4Gb DDR4 modules will rise to US$27 in the second quarter of 2017 from US$24 in the first quarter, a 12.5% increase, according to DRAMeXchange.

The new, higher-speed DDR4 DRAM generation gained significant market share in 2016, representing 45% of total DRAM sales, according to IC Insights.

Innodisk, the service driven flash and DRAM provider, introduces DDR3L 1866 memory modules designed for industrial applications on Intel's latest Apollo Lake platform. The new, unbuffered...

DRAM prices will become stable in 2017 as chipmakers implement supply controls, according to DRAMeXchange.

Samsung Electronics has begun mass producing 10nm-class, 8Gb DDR4 DRAM chips and modules derived from them, according to the company.

Samsung Electronics has announced that it is mass producing the industry's first TSV DDR4 memory in 128GB modules for enterprise servers and data centers.

Within the desktop CPU market, the HEDT segment (which targets enthusiasts, overclockers, high-end gamers, and professional workstations) offers the ability for chipmakers and their...

Contract prices for DDR4 memory have recently experienced a dramatic fall, due mainly to Samsung Electronics' price cuts aimed at increasing market share, according to industry sou...

ASRock is showcasing its latest products at Computex 2015 and will unveil its 100-series chipset-based motherboard the Z170 Extreme7, built with alloy materials and supporting DDR4...

G.SKILL International Enterprises Co., Ltd., the world's leading manufacturer of extreme performance memory and solid state storage, is thrilled to announce the world's first DDR4...

G.SKILL International Co., Ltd., the leading high performance memory designer and manufacturer, is releasing the world's fastest DDR4 memory kit at a breath-taking and neck-breaking...

G.SKILL International Co. Ltd., the leading high performance memory designer and manufacturer, is proud to announce breaking the DDR4 memory speed record at 4004MHz extreme frequen...

G.SKILL International Co., Ltd., the leading high performance memory designer and manufacturer, has revealed the long awaited next generation Ripjaws 4 series DDR4 memory kits! Featuring...
Related photos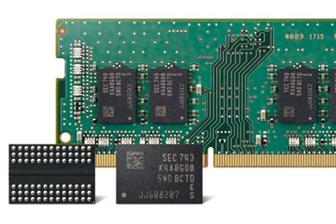 Samsung 1ynm DDR4
Photo: Company, Tuesday 23 January 2018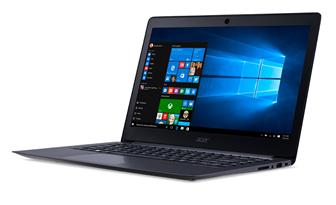 Acer TravelMate X349
Photo: Company, Monday 25 July 2016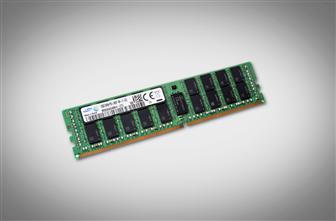 Samsung 128GB TSV DDR4 RDIMM
Photo: Company, Wednesday 9 December 2015
Related news around the web