Email a friend about this story
Digitimes Research: China 4Q13 smartphone AP shipments to contract
Eric Lin, DIGITIMES Research, Taipei [Tuesday 22 October 2013]
Realtime news
Innolux sees shipments of high-end high color saturation Ultra HD TV panels reach 10,000 a month

Displays | 49min ago

Smartphone cooling module demand may remain weak until 2015

Mobile + telecom | 50min ago

Unimicron Technology plans to set up factory in central China

Bits + chips | 53min ago

Digitimes Research: Comcast to push into new digital home market

IT + CE | 1h 43min ago

Career Technology to deal out cash dividend per share of NT$1 for 2013

Bits + chips | 1h 51min ago

Smartphone supply chain preps for orders from Amazon

Displays | 1h 53min ago

Formosa Epitaxy expects LED lighting to take up 30-40% of 2014 revenues, says chairman

LED | 1h 59min ago

Digitimes Research: Comcast to push into new digital home market

Before Going to Press | 54min ago

Audix to downsize capital by 20%

Before Going to Press | 54min ago

Unimicron Technology plans to set up factory in central China

Before Going to Press | 55min ago

Career Technology to deal out cash dividend per share of NT$1 for 2013

Before Going to Press | 2h 12min ago

TSMC chairman to make keynote speech at TSIA annual meeting

Before Going to Press | 2h 13min ago

Second-tier China handset vendors plan to request ant-monopoly probe of Android licensing

Before Going to Press | 2h 13min ago

China market: Some smartphone vendors beef up online marketing

Before Going to Press | 2h 14min ago

Digitimes Research: Pricing for 32-inch entry-level LCD TVs up 3% on year in March

Before Going to Press | 2h 16min ago

Formosa Epitaxy expects LED lighting to take up 30-40% of 2014 revenues, says chairman

Before Going to Press | 2h 16min ago

Smartphone cooling module demand may remain weak until 2015

Before Going to Press | 2h 17min ago

Scientech to deal out cash dividend per share of NT$1.60 for 2013

Before Going to Press | 2h 17min ago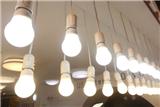 2014 global high brightness LED market, trends and shipment forecast
RESEARCH EXTRAS | Mar 13, 18:26
Digitimes Research estimates that the production value for high brightness LED chips will have an annual growth rate of 12.9% and reach US$12.74 billion in 2014. The applications that will drive growth momentum are LED lighting, tablet, mobile, and automotive...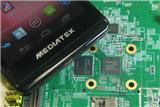 2014 global mobile application processor market forecast
CHINA SMARTPHONE AP | Jan 29, 16:10
This Digitimes Research Special Report provides a market forecast of the 2014 application processor market (AP). In addition to shipment forecasts for each major vendor, Digitimes Research presents the various development trends in AP design, including the decision...

TAIWAN FPD | Feb 25, 16:03
Taiwan's LCD TV shipments were boosted by seasonal demand in the fourth quarter of 2013. But the mature TV market prevented a high growth for the manufacturers.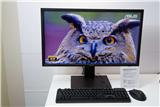 TAIWAN FPD | Feb 25, 11:19
The fourth quarter is the traditional peak season for the LCD monitor market. But the industry is already a mature one with little room for growth.

Taiwan large-size LCD panels – 4Q 2013
TAIWAN FPD | Feb 24, 15:40
Taiwan makers' large-size LCD panel shipments saw better growth than the worldwide average in 2013, as their Korea-based competitors reduced their notebook and monitor panel shipments that offered low profits. Taiwan's share of global large-size panel shipments...