Email a friend about this story
Trends in the upstream LED equipment and materials industries, 2H13
Jessie Lin, DIGITIMES Research, Taipei [Friday 2 August 2013]
Realtime news
Asia Tech Image to ship CIS modules to China-based ATM maker

IT + CE - Stockwatch | 14min ago

Taiwan, China firms to jointly set up cloud-based educational platform

IT + CE | 30min ago

Young Optics to start production of industrial optical modules for ultra-slim surveillance devices

IT + CE - Stockwatch | 32min ago

Low order visibility for 2H15, says SPIL chairman

Bits + chips | 35min ago

Innolux reports 2Q15 performance

Displays | 38min ago

Digitimes Research: Taiwan 2Q15 LCD TV shipments decline 8% on year

Displays | 56min ago

Digitimes Research: Taiwan 2Q15 small- to medium-size panel shipments drop 0.4%

Displays | 1h 37min ago

Worldwide tablet market continues to decline; vendor landscape is evolving, says IDC

IT + CE | 1h 41min ago

High-end graphics cards become new focus for vendors

IT + CE | 2h 16min ago

Delta Electronics starts integration of Norway-based Eltek

IT + CE | 2h 18min ago

WearWise unveils new wearable camera

IT + CE | 2h 22min ago

Wistron chairman expresses concerns about China supply chain takeover

IT + CE | 2h 25min ago

Taiwan IC firms positive about demand for USB 3.1 Type-C solutions

Bits + chips | 2h 27min ago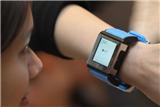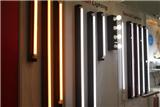 Developments in the UV LED industry
RESEARCH EXTRAS | Jul 16, 18:28
As white LED applications are becoming more widely accepted and common in the market and China makers push more price-competitive solutions, the 2015 global high-brightness LED output value is expected to only grow 7.5% on year. It is not surprising that in a...

TAIWAN MOBILE DEVICE | Jul 24, 15:33
The global notebook market remained sluggish in the second quarter of 2015. The seasonal pattern that has governed the notebook market previously will not appear in 2015, with Taiwan makers set to see on-year declines in the shipments during the second half of...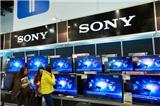 TAIWAN DISPLAY SYSTEM | May 22, 15:51
Taiwan's LCD TV makers saw strong seasonal impacts in the first quarter of 2015. Shipments to North America saw a particularly sharp decline as a result of reduced procurement from Mexico and major client Toshiba quitting the North America market.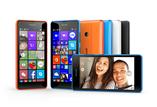 TAIWAN MOBILE DEVICE | May 15, 15:58
Most of Taiwan's handset makers felt strong seasonal effects in the first quarter. Foxconn suffered particularly as a result of drastic drops in orders from Sony Mobile and Microsoft Mobile.