Email a friend about this story
Trends in China's mobile AP market
Eric Lin, DIGITIMES Research, Taipei [Wednesday 21 November 2012]
Realtime news
Inotera 1Q15 profits drop to 7-quarter low

Bits + chips | 5min ago

SSD, eMMC controllers drive Silicon Motion sales growth in 1Q15

Bits + chips | 25min ago

Fire-damaged facilities to resume full operation in two weeks, says Unitech

Bits + chips | 26min ago

Sales of electric trucks and buses for commercial applications expected to total more than 805,000 from 2014-2023, says firm

Green energy | 27min ago

Worldwide small- to medium-size TFT-LCD panel shipment volume to show steady growth through 2016, says MIC

Displays | 58min ago

Applied, Tokyo Electron terminate merger deal

Bits + chips | 1h 18min ago

Commentary: Nokia set to become a telecom equipment player

Mobile + telecom | 1h 45min ago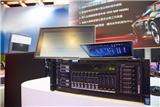 Taiwan server shipment forecast and industry analysis, 2015
RESEARCH EXTRAS | Apr 10, 15:57
The server market did not perform well in 2014 though rising demand from Internet data centers (IDCs) and China brands helped global shipments (measured by motherboards) grow 7.1% to 10.4 million. Using this as the base for growth, in 2015 the market is expected...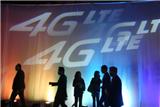 How China is shaping the LTE/TD-LTE market in 2015
CHINA SMARTPHONE | Apr 9, 15:42
Digitimes Research estimates that the global LTE market doubled in size to 445 million users in 2014 and we further forecast that annual growth in the number of LTE users will remain above 70% between 2015-2016, with the overall market reaching 1.466 billion...

Taiwan digital cameras – 1Q 2015
TAIWAN MOBILE DEVICE | Apr 28, 10:33
DSCs continue to be cannibalized by smartphones with increasingly better camera functions. Taiwan's DSC makers saw a short-lived rebound in shipments in fourth-quarter 2014, but slipped back to a downward trend in first-quarter 2015.

TAIWAN MOBILE DEVICE | Apr 24, 15:49
The retail market was unable to digest the massive inventory of inexpensive notebooks in first-quarter 2015. The result was drastic drops in orders from vendors for their Taiwan-based ODMs, who were hit by the worst-ever sequential decline in shipments they had...

Taiwan large-size LCD panels – 4Q 2014
TAIWAN LCD PANEL | Feb 17, 11:23
Taiwan-based makers saw their large-size TFT LCD panel shipments increase on year in fourth-quarter 2014, driven largely by demand for TV applications. But they are facing growing competition from China-based and Korea-based makers who are ramping up new production...