Email a friend about this story
Taiwan LCD TVs – 2Q 2012
Tom Lo, DIGITIMES Research; Nick Brown, DIGITIMES [Thursday 13 September 2012]
Realtime news
AUO reduces working hours for factory workers

Displays | 1h 16min ago

LG Display posts 9% sequential increase in 3Q14 revenues

Displays | 1h 18min ago

eMemory NeoEE IP advances into automotive electronics applications

Bits + chips | 1h 23min ago

KYEC posts EPS NT$1.71 for January-September period

Bits + chips - Newswatch | 1h 26min ago

Winbond appoints ex-Nanya executive as senior VP for product development

Bits + chips | 1h 37min ago

LED driver IC vendor Silergy set for brisk sales in 4Q14

Bits + chips | Oct 22, 22:20

Sony Mobile to amend strategy for releasing flagship models

Mobile + telecom | Oct 22, 22:12

Digitimes Research: Apple turns to focus on price management to save tablet business

Before Going to Press | Oct 22, 21:09

KYEC posts EPS NT$1.71 for January-September period

Before Going to Press | Oct 22, 21:08

Digitimes Research: China smartphone AP shipments to enjoy growth in 4Q14 driven by LTE-based solutions

Before Going to Press | Oct 22, 20:58

Rising IoT applications to boost demand for new memory IC parts

Before Going to Press | Oct 22, 20:56

LG Display announces 3Q14 performance

Before Going to Press | Oct 22, 20:03

Huawei expressing more interest in embedded touch panel solutions

Before Going to Press | Oct 22, 19:42

LCD TV sales in China reached 6.02 million from the Mid-Autumn period throughout the October 1 period

Before Going to Press | Oct 22, 19:36

Taiwan shipments of LCD TVs expected to reach 19.69 million in 2H14

Before Going to Press | Oct 22, 19:16

Taiwan panel industry output value to increase 1.6-3.1% in 2015. says IEK

Before Going to Press | Oct 22, 19:16

Everlight Electronics likely to net NT$500-600 million for 3Q14

Before Going to Press | Oct 22, 18:53

Taiwan September unemployment rate down, says DGBAS

Before Going to Press | Oct 22, 18:52

TAIWAN FPD | Aug 25, 14:48
Taiwan's monitor shipments grew 10% in the second quarter compared to a low first-quarter base. With panel makers reducing their supply of monitor applications and monitor vendors reluctant to increase their shipments, Taiwan's makers will only see a single-digit...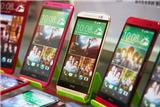 China smartphone market and industry – 2Q 2014
CHINA SMARTPHONE | Aug 12, 17:41
A delay in the launch schedule for low-cost 4G smartphones resulted in a mere 4.8% increase in second quarter shipments in the China market. However, with telecom operators planning on increasing their subsidies in the second half of the year, demand will be...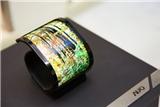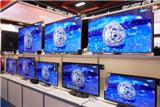 Trends and forecasts for the China FPD industry, 2014-2017
CHINA FPD | Oct 6, 12:29
With China being the world's IT production center and a country with some of the strongest consumer demand, along with benefits on custom tax, funding, loans, and subsidies provided by the government, China's FPD industry continues to show strong growth. Local...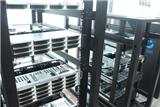 Taiwan servers and the global server market, 2014
RESEARCH EXTRAS | Oct 3, 12:19
Taiwan makers have successfully entered the supply chain of the Internet data center (IDC) industry and may contribute over 90% of the global server shipments in 2014. Combined revenues from related product lines such as motherboards, back-end assembly, storage...