Email a friend about this story
Trends in the China video market
Tom Lo, DIGITIMES Research, Taipei [Thursday 9 August 2012]
Realtime news
Acer will compete in PC market to the last, says CEO

IT + CE | 12h 27min ago

Digitimes Research: Global tablet shipments in 1Q15 down 35.3% on quarter

IT + CE | 12h 31min ago

Over 60 million iPhone 6s to be shipped in 2Q15, say Taiwan makers

Mobile + telecom | Apr 27, 21:59

Global handset demand likely to disappoint in 2015, say Taiwan IC design houses

Bits + chips | Apr 27, 21:57

Silicon Motion to acquire China PCIe SSD firm

Bits + chips | Apr 27, 21:54

Digitimes Research: Taiwan makers small- to medium-size panels drop over 19% in 1Q15

Displays | Apr 27, 21:52

CSOT launches new 8.5G fab estimated to bring over US$3 billion a year in revenues

Displays | Apr 27, 21:50

MediaTek reportedly uses TSMC 20nm process to manufacture 10-core chip solutions

Bits + chips | Apr 27, 21:37

Policies are more important than facilities for Taiwan to promote art innovation, says Acer founder

Before Going to Press | Apr 27, 21:25

Acer prefers profitability to PC shipment growth, says founder

Before Going to Press | Apr 27, 21:21

Tainergy to issue 50 million new shares to raise capital

Before Going to Press | Apr 27, 21:15

Asustek, Samsung, LG looking to in-house developed operating systems for smart watches, say Taiwan makers

Before Going to Press | Apr 27, 21:13

Netronix to deal out 2014 dividend of NT$5.00

Before Going to Press | Apr 27, 21:09

Taiwan market: Samsung to launch entry-level tablet Galaxy Tab A

Before Going to Press | Apr 27, 21:09

Largan to deal out 2014 dividend of NT$51.00

Before Going to Press | Apr 27, 21:04

AUO talks up business strategy in 2015

Before Going to Press | Apr 27, 21:04

PV system vendors, China and Taiwan makers cooperate to develop PERC Mono Like solar cells

Before Going to Press | Apr 27, 21:03

Digitimes Research: Taiwan makers small- to medium-size panels drop over 19% in 1Q15

Before Going to Press | Apr 27, 20:56

Digitimes Research: Taiwan IC design industry output value to rise 14.3% in 2Q15

Before Going to Press | Apr 27, 20:55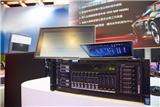 Taiwan server shipment forecast and industry analysis, 2015
RESEARCH EXTRAS | Apr 10, 15:57
The server market did not perform well in 2014 though rising demand from Internet data centers (IDCs) and China brands helped global shipments (measured by motherboards) grow 7.1% to 10.4 million. Using this as the base for growth, in 2015 the market is expected...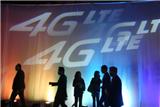 How China is shaping the LTE/TD-LTE market in 2015
CHINA SMARTPHONE | Apr 9, 15:42
Digitimes Research estimates that the global LTE market doubled in size to 445 million users in 2014 and we further forecast that annual growth in the number of LTE users will remain above 70% between 2015-2016, with the overall market reaching 1.466 billion...

TAIWAN MOBILE DEVICE | Apr 24, 15:49
The retail market was unable to digest the massive inventory of inexpensive notebooks in first-quarter 2015. The result was drastic drops in orders from vendors for their Taiwan-based ODMs, who were hit by the worst-ever sequential decline in shipments they had...

Taiwan large-size LCD panels – 4Q 2014
TAIWAN LCD PANEL | Feb 17, 11:23
Taiwan-based makers saw their large-size TFT LCD panel shipments increase on year in fourth-quarter 2014, driven largely by demand for TV applications. But they are facing growing competition from China-based and Korea-based makers who are ramping up new production...

TAIWAN DISPLAY SYSTEM | Feb 17, 11:07
Taiwan's LCD TV makers saw significant increases in shipments in the fourth quarter of 2014 thanks to strong seasonal demand, as well as Foxconn's shipments to Mexico to fulfill government procurement orders.