Email a friend about this story
Taiwan small- to mid-size LCD panels – 1Q 2012
Jason Yang, DIGITIMES Research; Meiling Chen, DIGITIMES [Thursday 24 May 2012]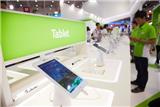 Global tablet market – 2Q 2014
GLOBAL TABLET | Aug 1, 18:12
According to Digitimes Research, global shipment of tablets reached 55 million units in the second quarter of 2014, down 4.5% from the previous quarter and up 17.9% year over year.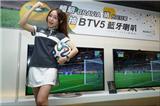 TAIWAN FPD | Aug 1, 18:06
Taiwan's LCD TV shipments bucked seasonal trends in the second quarter, rising on a surge in orders triggered by the FIFA World Cup. Demand for LCD TVs from shoppers during China's Labor Day holiday in May was also significant.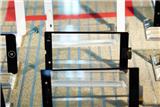 China touch panel industry – 2Q 2014
CHINA TOUCH | Aug 1, 16:32
The second quarter of 2014 was the peak season for touch screen panels; therefore, all shipments of touch panels by Chinese manufacturers rose. According to Digitimes Research, in the second quarter of 2014, shipments of Chinese smartphones, tablets, and notebooks...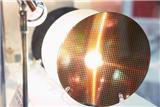 Analysis of China's revised domestic semiconductor industry goals
RESEARCH EXTRAS | Jul 16, 18:09
Facing a funding shortage for local IC manufacturers, the China State Council in June 2014 published guidelines to strengthen government support for China's semiconductor industry, while stating the short-, mid-, and long-term goals for the related industry supply...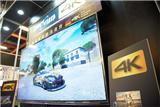 The transition to 4k TV - UHD TV market forecast, 2014-2017
RESEARCH EXTRAS | Jun 26, 13:59
Ultra HD TV vendors are facing challenges due to an overall slowdown in the TV industry and are concerned whether relative supply chains can provide compatible Ultra HD content and services. However, trends show that content makers as well as panel and chip makers...