Email a friend about this story
PV 2012 - Expectations for the global solar market
Chiheng Liang, DIGITIMES Research, Taipei [Friday 13 April 2012]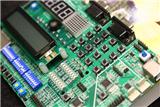 2015 China IC design market forecast
RESEARCH EXTRAS | Jan 23, 10:50
Global economic growth is forecast to reach 3.8% in 2015, up from 3.3% in 2014. From the perspective of the electronics industry though, PC shipments will continue to decline, smartphone shipment growth will drop, and tablet shipments may decline. Despite the...

2015 global AP market forecast and vendor analysis
RESEARCH EXTRAS | Jan 23, 10:46
Digitimes Research estimates that total 2014 AP shipments will reach 1.52 billion units worldwide, up 19.6% from 2013, and in 2015 the global market will see shipments of 1.65 billion units, growing 8.5% on year. The slowdown is mainly due to a shrinking tablet...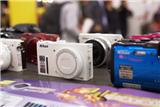 Taiwan digital cameras – 4Q 2014
TAIWAN ICT | Jan 28, 10:51
Taiwan makers saw an on-year rise in DSC shipments during the fourth quarter of 2014, as driver IC shortages that had hampered their shipments in the previous quarter eased. But shipments for the entire 2014 continued to fall, and the trend of decline does not...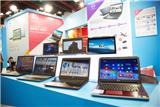 TAIWAN ICT | Jan 21, 15:53
The notebook market saw significant demand for entry-level devices whose pricing levels were comparable to those of tablets in the fourth quarter of 2014, which maintained Taiwan ODMs' overall shipments at a level comparable to that of the previous quarter. But...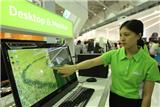 China touch panel industry – 3Q 2014
CHINA TOUCH | Nov 28, 18:54
The third quarter is a traditional boom season for touch panels and therefore China-based touch panel makers saw shipments increase for all major applications.