Telit: The crisis adding impetus to the IoT wave
Sponsored content by Derick Tsang
For a few years now, experts and commentators have been foretelling an explosion in the growth of the IoT. The reality is they picked the wrong analogy and uptake of IoT technology is less like a big bang and more like a rising tide.
And while it may have started small, IoT technology is now definitely making big waves as it sweeps through business and industry driven not just by the enabling network technology, but also by the availability of low-cost network edge devices.
The upcoming roll out of true of 5G networks will add further to its momentum, but in the meantime, the global pandemic caused by the Covid-19 coronavirus, is also serving to bring IoT deployments to the forefront. Indeed, in these extreme emergency situations, the speed at which mobile IoT networks can be set up and turned operational will no doubt cause many companies to question the pace of their own IoT influenced digital transformation projects.
Take the example of under-pressure healthcare facilities. Around the world we are seeing the transformation of convention centers, sports arenas and pop-up tented villages into state-of-the-art medical centers. These centers need more than just beds and a Wi-Fi network. They need advanced, high performance, high security, machine-to-machine and machine-to-control center communications over advanced, dedicated LTE mobile networks.
Private Gigabit-LTE networks have been provisioned virtually overnight allowing these temporary healthcare centers to quickly become operational. These facilities house complex medical equipment and monitoring systems and they need to gather, and securely share, sensitive personal patient data both within the facility and back to the sponsoring healthcare provider.
Modern IoT devices and network technology are underpinning this drive. We are talking high-speed gigabit class LTE connections, dual path wireless modems with link redundancy and traffic load management, edge security systems, firewall protection and internet content filtering. These are sophisticated, highly technical, enterprise-ready secure private mobile IoT networks that are being created and delivered in a matter of days.
And it's not just within medical centers such as the pop-up facilities. The healthcare emergency has also led to increase in the use of remote telemedicine applications. Retired doctors are coming back online to help with more routine conditions and diagnosis; and hospitals in areas less affected by the virus are also making staff available on a remote working basis. Again, standard communications networks and devices are not up to the job required.
These remote doctors need reliable and secure at-home and remote office connections that can isolate their extremely sensitive traffic from other local networks while also providing the bandwidth required to support real-time video and exceptionally large data files such as chest X-rays. Again, IoT devices and routers are very quickly provisioning and delivering this connectivity across multiple sites.
Of course, the uptake of remote and home working has also become the new reality for millions of office workers during the coronavirus crisis. And while apps like Zoom, Blue Jeans, and Microsoft Teams have attracted attention and seen an exponential rise in their usage; not all that attention has positive.
Questions have been raised about the security of some of the popular video calling services and with remote workers in both the public and private sector now often being asked to handle mission-critical data, and sensitive customer or citizen information, outside of their secure organizational networks; this new operating model is potentially too open to attack from hackers and fraudsters.
IoT routers and edge devices are providing the firewall protection and secure virtual private network (VPN) connectivity that turns at-home networks into extensions of the secure enterprise network. This keeps the data safe and ensures that remote office workers can access everything they need quickly and efficiently.
A crisis situation is often said to bring out the best in people. Maybe it can be said that it also brings out the best in technology as well. The speed at which the IoT industry, its devices and its network technology, has been able to respond to the heightened requirements caused by the global pandemic is remarkable.
When the crisis finally passes it is unlikely that the world will return to operating in exactly the same way as before. The remote working genie is certainly out of the bag, and the value of video conferencing has received an awareness boost that its providers will no doubt welcome. Even the Mother of Parliaments in the United Kingdom is returning to work with a video conferencing flavor.
And as business and industry resumes, those that had marked their IoT projects as too costly, too difficult and too slow to realize, might just be rethinking that verdict.
(Note: Derick Tsang is SVP Sales APAC at Telit)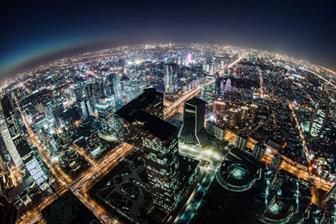 Telit IoT solutions providing Gigabit level high speed data transmission technologies for fast responding the challenges of emerging pandemics and health security threats
DIGITIMES' editorial team was not involved in the creation or production of this content. Companies looking to contribute commercial news or press releases are welcome to contact us.