HTC to roll out first blockchain smartphone in 3Q18
Max Wang, Taipei; Steve Shen, DIGITIMES
HTC has announced that it plans to release its first blockchain-enabled smartphone, the HTC Exodus, to early adopters in the third quarter of 2018, followed by a wider release to general consumers in the fourth quarter, according to company chief decentralized officer Phip Chen.
The Exodus will feature a cold storage wallet to keep cryptocurrencies offline and safe from cyberattacks, and to support decentralized apps, Chen said.
Chen believes that the Exodus would be the first model of its kind for decentralized applications which will enable users manage and control personal identification and to trade and store cryptocurrency assets.
Apart from supporting cryptocurrencies, HTC will also introduce a blockchain gaming title, Cryptokitties, into its latest flagship smartphone HTC U12+ through cooperation with Animoca Brands, a mobile game title distributor.
HTC also plans to tie up with Bitmark and other developers to develop related products for the build-up of the blockchain ecosystem, Chen said.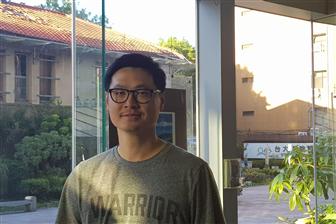 HTC chief decentralized officer Phip Chen
Photo: Max Wang, Digitimes, July 2018