Gorilla releases comprehensive cloud-based management solutions for the restaurant business
Press release
Gorilla Technology, a global provider of video intelligence and IoT technology, today announced the launch of a range of cloud-based solutions within a single platform enabling restauranteurs to easily manage store operations. With Gorilla's technology, the restaurant business can improve in-store communication, efficiencies and customer satisfaction through real-time data analytics extracted from smart signage, staff management systems, and video surveillance feeds.
At the RLPSA Conference, Gorilla will be demonstrating its latest developments and implementations to the restaurant business:
- Smart Retail
Seamlessly manage in-store analytics extracted from video feeds, advertising content to deliver personalized experiences with analysis of customer behavior, feedback collection, traffic and people flow in queuing area.
- Attendance Management and Mobile Learning
Centralized management system to effectively track and enable physical and remote clock-ins/out hours with two-factor authentication and accurately identify authorized staff in a secure environment. Deliver training remotely using mobile learning solution to keep staff informed and up-to-date on company announcements or news.
- Smart Surveillance
Groundbreaking real-time analytics technology for asset protection to monitor, track, analyze, perform watch lists for VIPs or unwelcome guests, intrusion detection in restricted areas, and alert staff to guard against loss and shrinkage.
"Gorilla offers all-in-one solution of in-store analytics, staff management, and video surveillance to help restaurant owners manage every aspect of their business with less manual effort, which allows them to focus on increasing profitability and catering to guests,"said Dr. Spincer Koh, CEO, Gorilla Technology.
Visit Gorilla Technology at the Annual RLSPA Conference at the M Resort, Booth#100 in Las Vegas from July 31 to Aug 01 to learn more about the restaurant management solution.
About Gorilla Technology
Gorilla Technology, a privately held company established in 2000, is a global leader in video intelligence and IoT technology. It develops a wide range of video-centric and content management applications including smart retail, smart school, smart enterprise, smart surveillance, and broadcast media. With VeMo technology, Gorilla applies its machine learning and deep learning algorithms, enabling automation of digital streams processing and comprehensive video analytics to create value-added services for expanding business opportunities.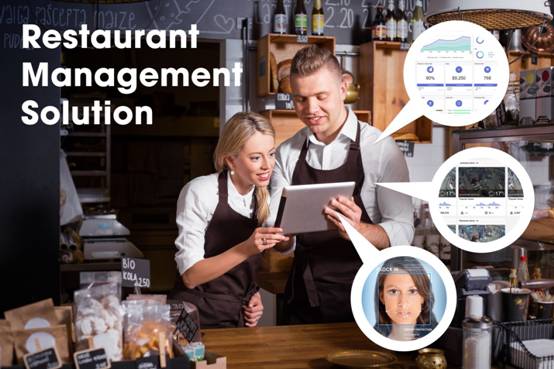 Gorilla's video intelligence solution transforms the restaurant business with innovative technology.