StorArt Technology Announces Launch of Three New NAND Flash Controllers in the Fourth Quarters of 2017
Press release
Tuesday 6 June 2017
StorArt Technology, a leading NAND flash controller solution provider, announced the launch of the three new NAND flash controllers in the fourth quarters of 2017, including SSD/SA3801, UFS/SA3700 series and uSD/SA3308. All product-lines aim at the widespread applications, supporting 2D and 3D-NDND flash from all the major NAND suppliers, allowing OEMs to deliver the most advanced, cost-effective and reliable storage products in the market.
The SA3801, a high-performance SSD Controller, supports PCIe 3.0x2 and NVMe 1.2 technology. It features 2GB/s with 4 NAND channels and 8 CEs supporting up to 2TB. With StorArt's new LDPC engine, Global Wear Leveling, End-to-End Data Protection, HMB and temperature sensor, the SA3801 delivers high performance, better reliability, and more cost-effective PCIe SSD solution.
The SA3700 series, SA3701 and SA 3711, UFS2.1/UFS1.1 Controllers, is the latest generation embedded memory standard for mobile applications defined by JEDEC. It features serial link-based MIPI M-PHY interface and SCSI architecture model which enables high performance, up to5.8Gbps and high capacity with low power. With StorArt's new LDPC engine, Global Wear Leveling and enhanced flash technologies, SA3700 series is targeted to be the best embedded storage solution.
StorArt continues developing new SD controller to the market. StorArt's latest SD controller, SA3308, complies with SD 5.1/6.0 and supports A2 performance, 4K Video Speed Class V30 for 4K video recording and compatible with Android 7.0/6.0 Adoptable Storage platform. The SA3308 provides excellent sequential/random data read/write performance and better user experiences.
About StorArt Technology
StorArt Technology Co., Ltd is founded on Feb, 2012. Headquartered in Hsinchu Science Park, StorArt's focus is to develop embedded NAND flash controllers, including SSD, UFS, eMMC, eMCP, uSD and SD controllers.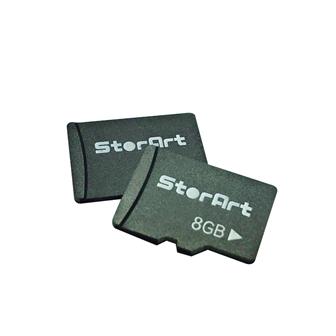 StorArt Technology Announces Launch of Three New NAND Flash Controllers in the Fourth Quarters of 2017